Behind the Design: Timberland Boot Company®
Studio tour
Roughly 150 people take part in crafting a pair of Timberland Boot Company® boots. From the first cut of leather to nailing the heel in place, approximately 200 operations are performed in the creation of each shoe. Crafting these boots is an art form in itself at the factory where the Smuggler's Notch boot is crafted.
This artistry and heritage is why Timberland Boot Company® product is a singular line for the stand-out soul. It's a line made for well-dressed rogues who don't believe in shortcuts. For those who recognize craftsmanship, savor small details, and know lasting quality is worth time and effort. That's what our dedication to premium leathers, old world technique, and skilled artisanship is all about—constructing boots that are timeless, yet modern.
This season, we've drawn on the legacy of craft brewers and fine whiskey cultivators—specifically those untameable spirits of bootlegging lore—to inspire the collection. Take a step inside our shop as we walk you through the process.
We start with sourcing the absolute best raw materials. Horween Leather Company has been around since 1905, hand producing some of the world's most durable and time-tested leather right here in the USA. Horween uses old world tannages and techniques, carefully modernized to honor tradition. A true partner in craft, they have the unique understanding that the quickest and cheapest methods of production are not always the best.
Boots are carefully cut in small batch production, ensuring the custom fit and feel of your new favorite relationship—that of the love between you and your shoes.
Our boots have durability, strength, and rugged good looks. The Timberland Boot Company® logo is embossed into the leather through a process involving steel dye, heat, and pressure. The logo will last and so will your boots.
Goodyear Welt Construction™ may require more hours on the workbench, but it gives your shoes a longer life. And if soles wear out—as they tend to in all shoes eventually — they can be refurbished with a new welt, sole, and heel—giving a third, fourth life to your boots. Think of it as investment in future vintage.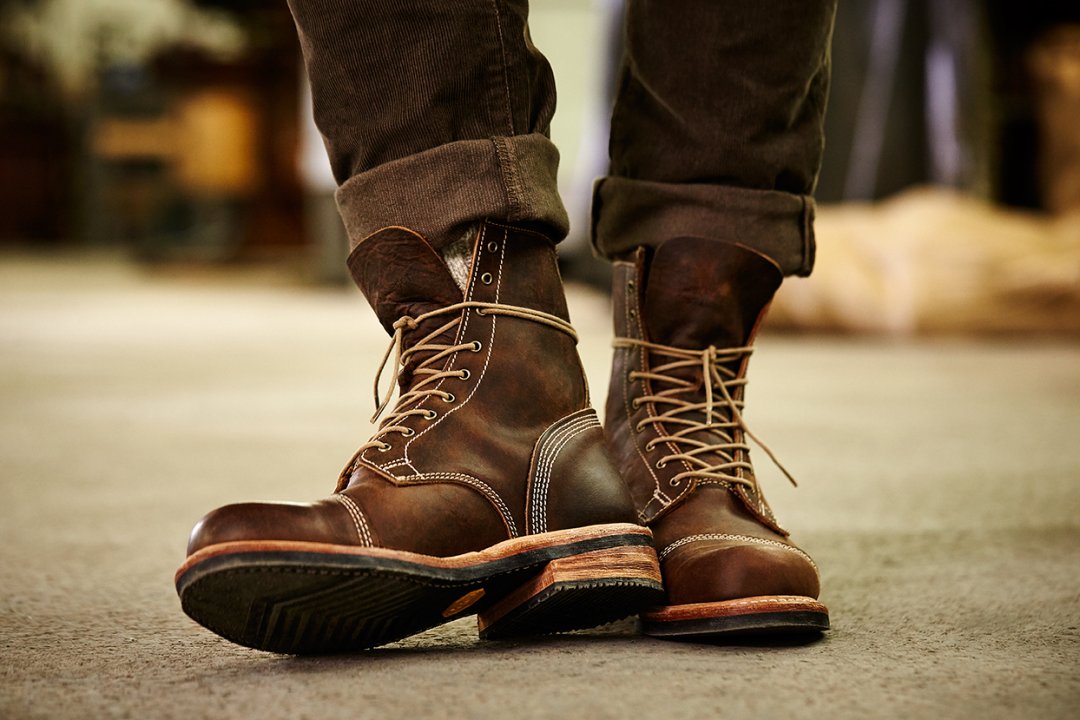 Smuggler's Notch Collection
Bold and distinctive–the Smuggler's Notch Collection perfectly encapsulates the Timberland Boot Company® ethos. From soles to stitching, these boots are ahead of the game. Vibram® outsoles offer superior traction and keep your stride strong. Choose from the 6in Lineman profile or the 8in Cap Toe cut to suit all sides of your lifestyle. The contemporary design has roots in the hard-living bootlegger gear of the Prohibition, while the rawhide laces, stacked leather midsole, and distinctive styling have been made modern again.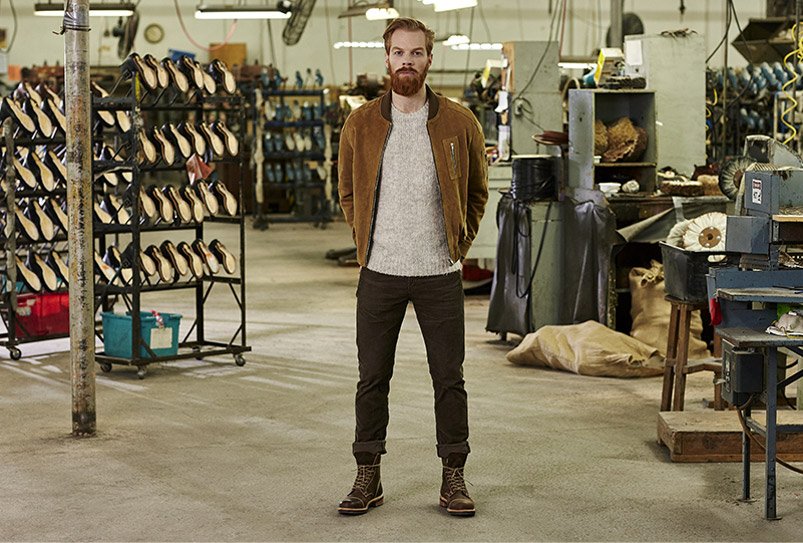 The Smuggler's Notch 8-in Cap Toe Boots earned their namesake from the infamous Vermont pass that Prohibition Era bootleggers used to transport their contraband. These boots are tough—with Goodyear Welt Construction and Vibram® outsoles—and not above getting dirty. But they're not out of place at a trendy cocktail bar, either, with rugged Horween® leather and a distinctive profile. Created and crafted in the USA, they're a solid investment for your wardrobe.
Captain of industry or master of the ultimate whiskey sour—it's about perfecting a craft and loving what you do. Timberland Boot Company® is your next step. It's a distinctive collection for the dashing man. It's top of the line leathers, old world technique, skilled craftsmen, and serious style. United by craft, we're reclaiming the lost art of bootmaking.
All caught up on Boot Company heritage and construction? Now immerse yourself in Sensorflex. Check out our go-to comfort system and favorite styles.