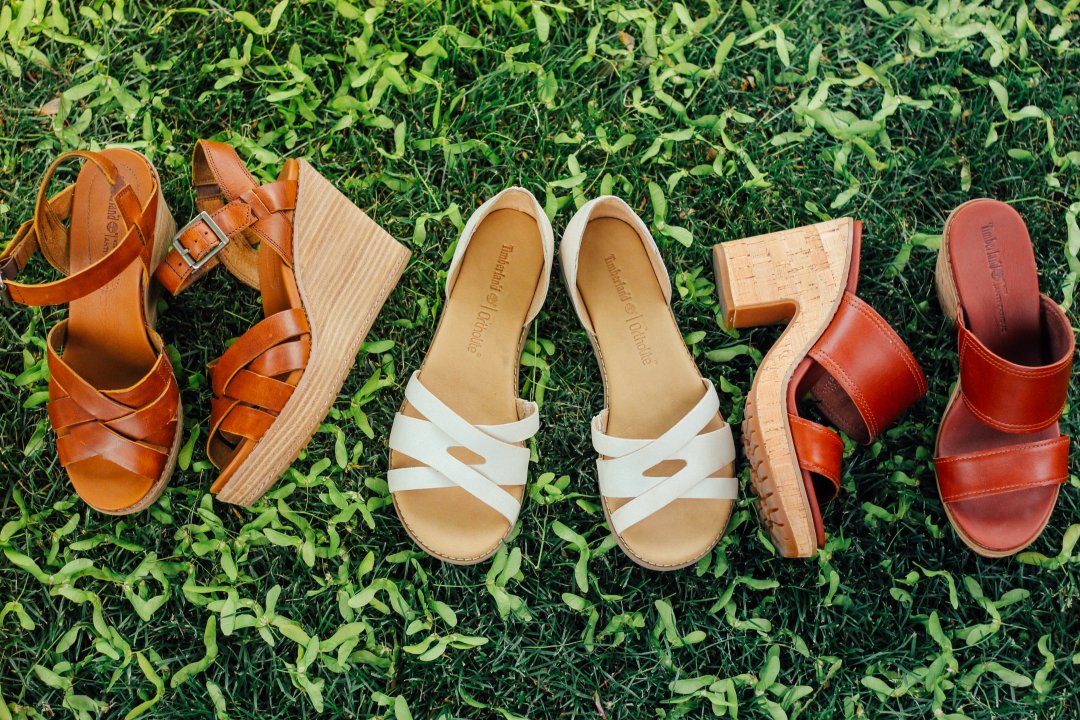 Expert Advice: Heels vs. Flats
Which would you choose?
In our style column, style blogger Alix shows us how she wears the Danforth Woven Sandals and the Caswell Woven Sandals.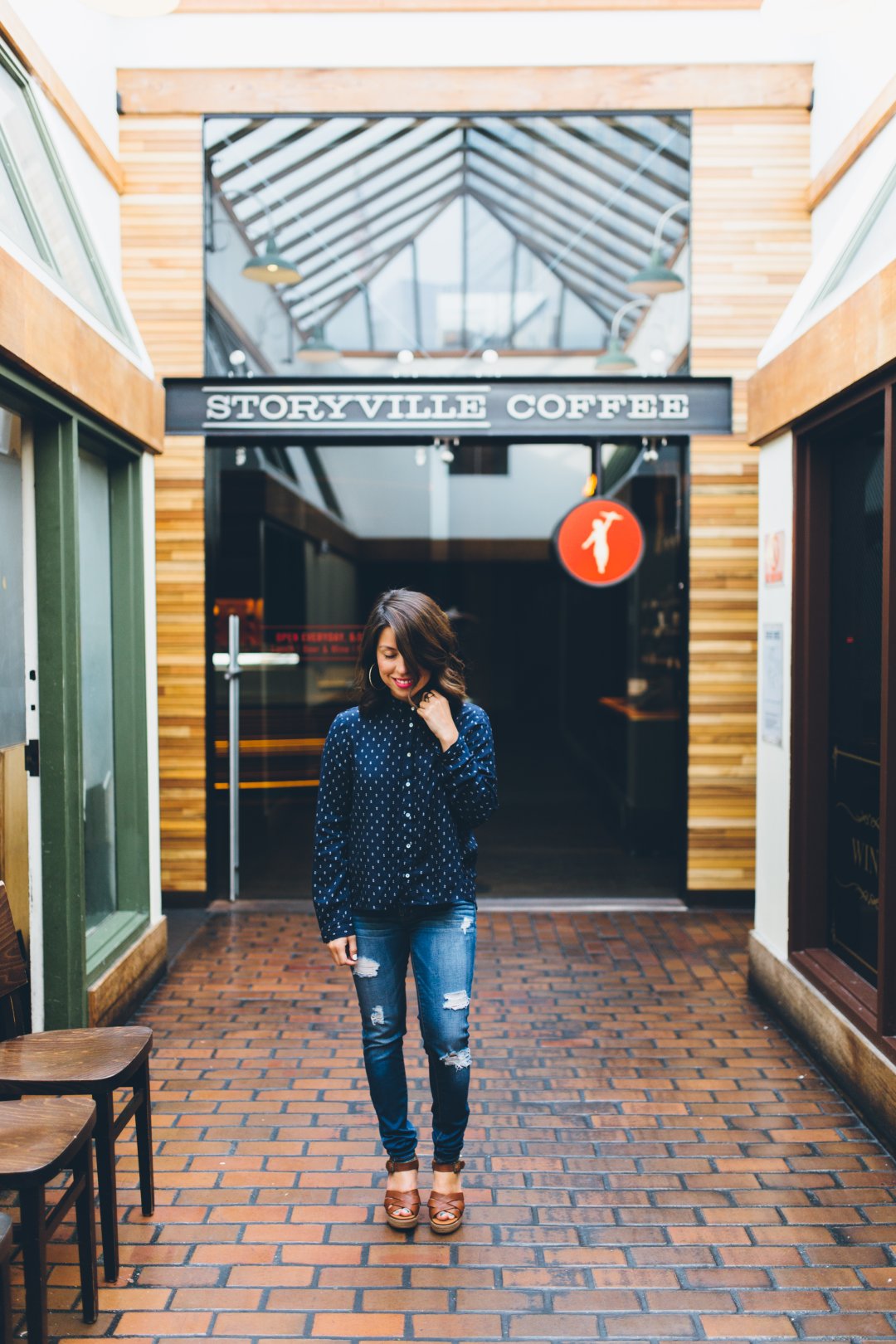 When it comes to the heels vs. flats debate, I always have the same answer - heels! If you've been following ALIXROSE the last few years, you know I'm petite, but it's not until you meet me in person do you realize just how petite I am. I say 5' on a good day. I'm not saying that all petite women wear heels, it's just always been my style. So, when Timberland asked me to take a tour around my city and reflect on my answer, I thought 'This sounds like fun!'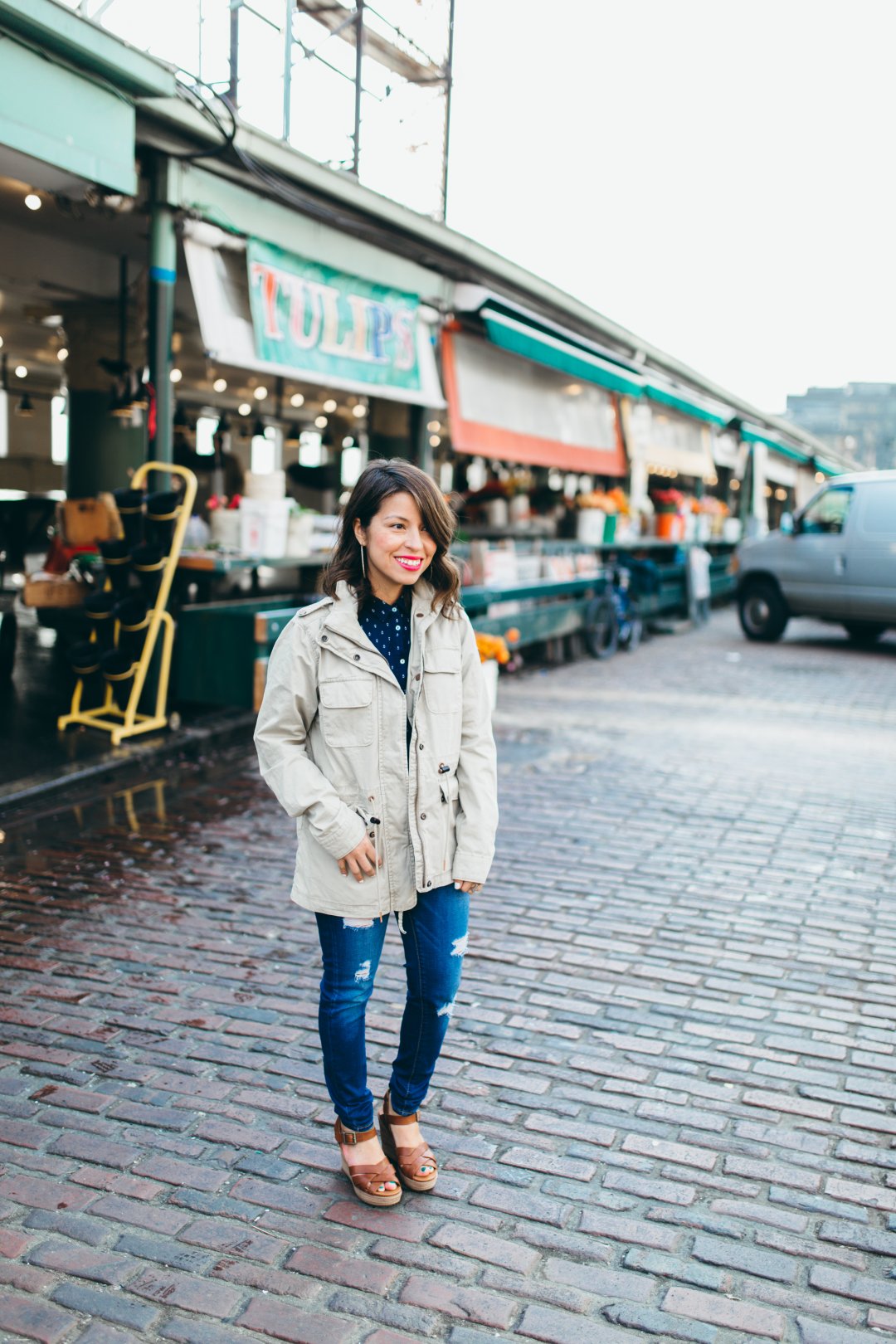 I'm sure you're familiar with Seattle's Pike Place Market, Post Alley, and the fantastic coffee shops. They're definitely some of my favorite places to visit.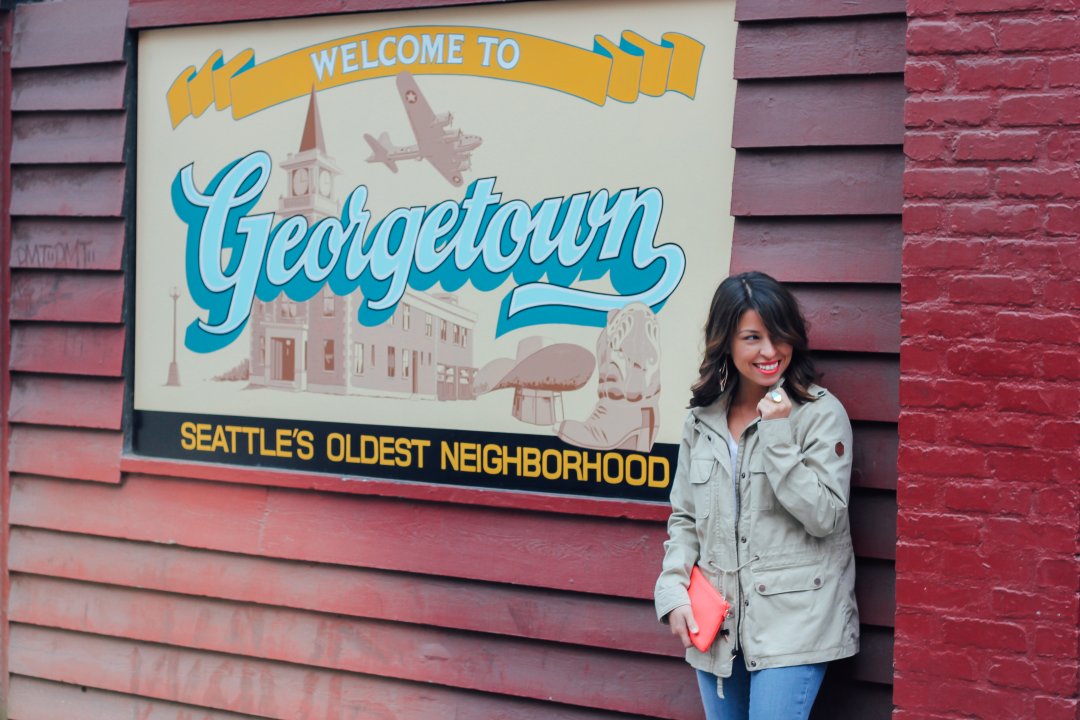 But I thought this would be the perfect opportunity to check out Georgetown, one of Seattle's oldest neighborhoods. In the last few years, new coffee shops, restaurants, boutiques, and breweries have all been moving in. The best part about it is that instead of tearing down buildings to make room for these new businesses the old brick buildings are being refurbished for them to move in.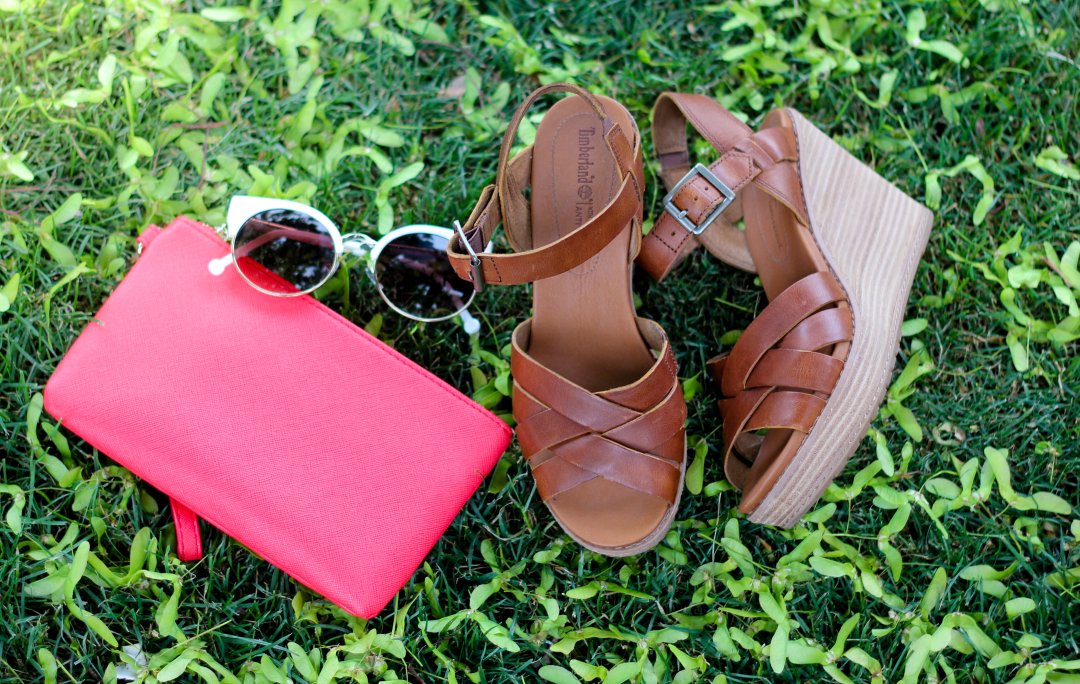 In a funny way, this was the perfect way to take on the heels vs. flats challenge. I had my mind made up. The instant love I felt for the Roslyn Slide Sandal and Danforth Woven Sandal was not only built on a bias, but they were also super comfortable and fit right in with my current style vibes. I'm so feeling the classic denim, white shirt, 70s vibe, complete with an oversized coat and a pop of color.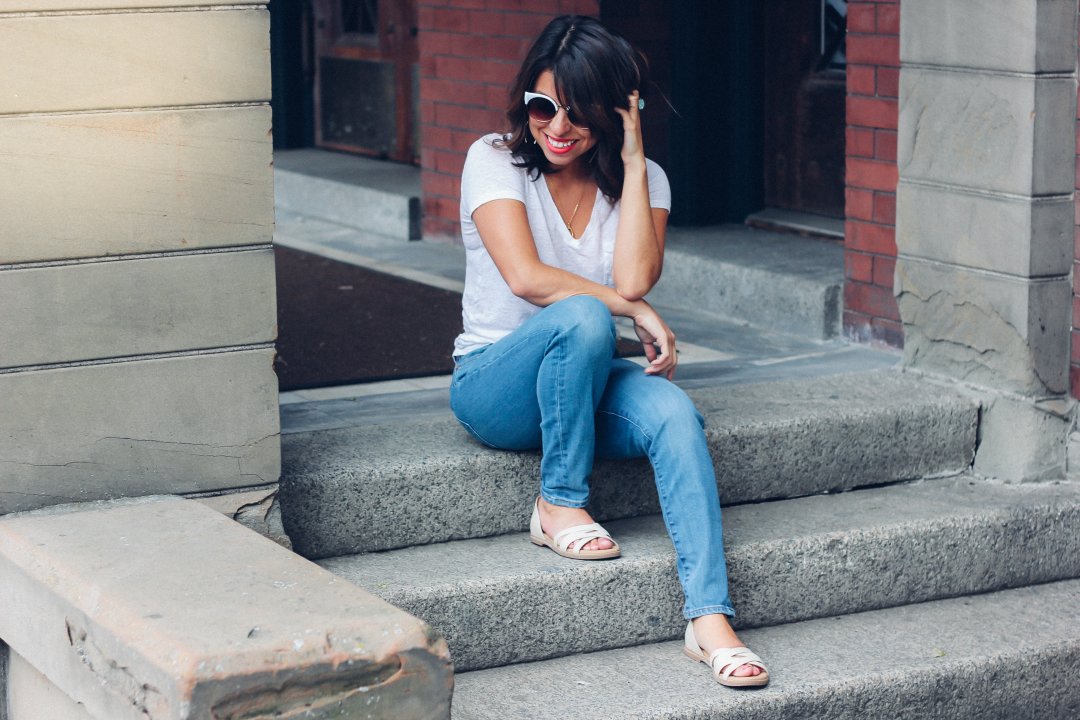 The crazy result I didn't see coming is that I loved the Caswell Closed-Back Woven Sandal flat as well. They weren't more comfortable than the heels; the comfort level was equal across the board. I was just surprised that a pair of flats could still fit my overall look. I tend to feel a little off balance in flats. I was pretty sure they would never fit my overall style personality. But these cuties proved me wrong.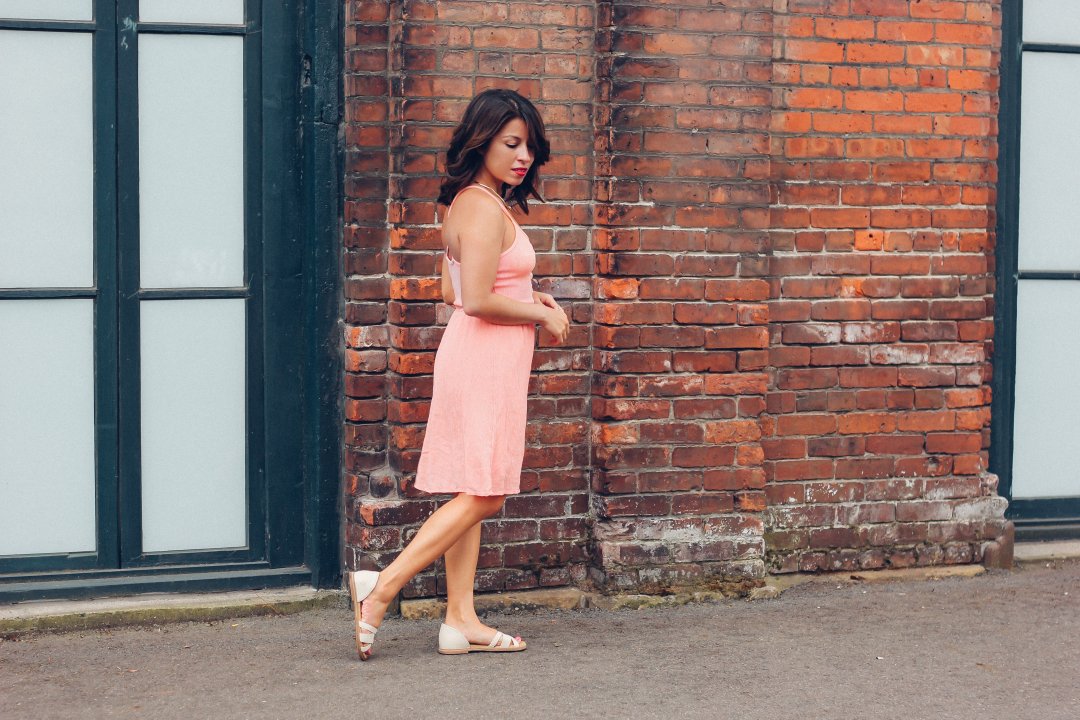 So am I still a heels girl all the way? Did the heels and wedges win the challenge hands down? I may still always go for heels first, but I do admit that I will be wearing flats again. Have you seen the Sheafe Leather/Suede Sandals? After I wore the Caswell Sandal, I had to see what other flat sandals Timberland had available. I've never actively looked for flat shoes before, so let's call the challenge a tie.