Timberland | SensorFlex™ Comfort System from Timberland
Leave no café, bar, gig or farmer's market unturned this fall. Our latest boots are ultra stylish and feature a specially designed comfort system.
Meet our Markmakers: Photographer Gary Williams and Artist Michael Kagan
As part of the Essentials with GQ, we spoke with two individuals, who have made their mark – turning their passions into a career.
Discovering your purpose is one of life's greatest achievements. But turning that passion into a career? Now that's living the dream.
Through our partnership with GQ, we got to know two Markmakers who are real-life examples of paving your own way: photographer and creative director Gary Williams and artist Michael Kagan. Gary Williams turned his photography side hustle into a full-time gig after getting laid off from his job as a graphic designer. "I kind of turned a negative into a positive and let it motivate me to pursue my passion," he explains.
Freedom, self-expression, and the ability to live a life of passion are the obvious perks of following your dreams, but the reality is that it takes so much more. Looking for some inspiration, we talked with Gary about turning those what-ifs into why-nots.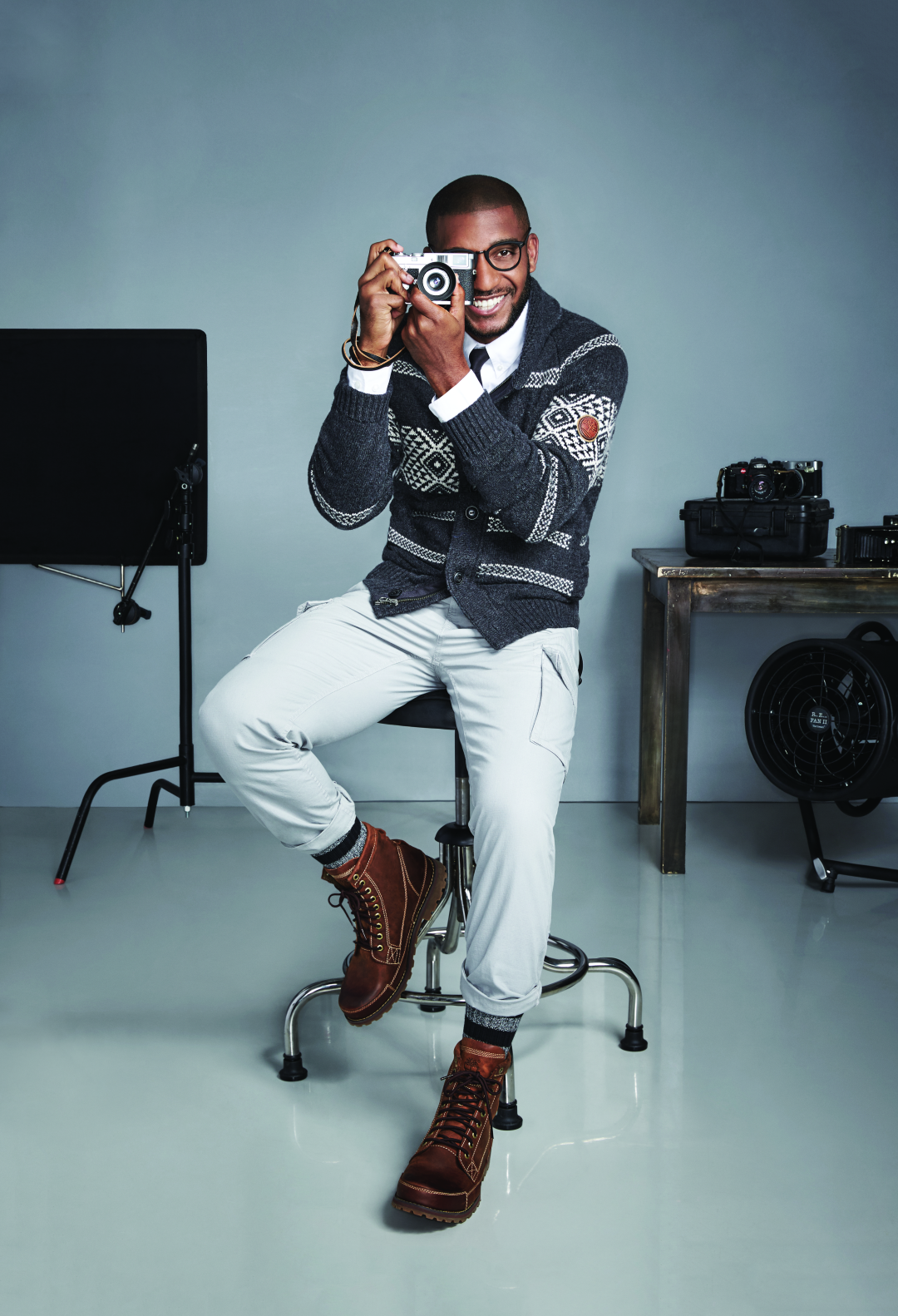 How did you turn a side hustle into your dream job?
I was working a 9-5 for about seven years while doing photography and videography on the side. I wasn't really thinking about how maybe one day I'd have my own business doing what I loved. At the time I was just trying to keep my creativity fresh, learn as much as I could, and build a decent portfolio.
After seven years at my job as a graphic designer, I was laid off. At the time it felt horrible, but in hindsight, it was the best thing to happen to me. I was given three months severance and from there I decided to see if I could make things happen on my own. About two months later I landed the job that would jumpstart my photography career with Dick's Sporting Goods, and I have never looked back. So I was sort of forced to take a leap of faith, but sometimes that's how things work. There are those who have the courage to leap for themselves and then there are those who need a little push.
What advice would you give your former self?
Looking back, I would probably tell myself to believe in your gift more. I knew I had a gift, but didn't totally believe it could get me to where I am today. Had I believed that a little earlier who knows where I'd be today. But no regrets ­– I am a firm believer in destiny and everything happening for a reason. I'm right where I am supposed to be.
Being able to do what you love is the ultimate goal. But what does it take to make it work?
Yes, being able to do what you love is a huge blessing, but there are certain qualities that entrepreneurship requires. Based on my experience, I believe it takes determination, resilience, strong work ethic, and self-confidence.
Your work with GQ has brought you to both sides of the lens as both model and photographer. Which side of the camera do you feel most comfortable?
Definitely behind the camera. I will never get used to being a "model." I will say it has helped me direct during my photo shoots, though. I'm a photographer. That is what I went to school for, and that is what I am trained to do. Modeling is something I never thought I'd be doing. I don't even claim that title. It's a blessing that people see me as someone that can represent their brand well. I think that is a beautiful thing.
How would you describe your personal style?
I like to be comfortable. Most of the time I am in a tee shirt and a great pair of jeans with a dope sneaker. Different variations of that as the seasons change. In the winter it may be a button down or sweatshirt with a great pair of jeans or chinos with a great boot. My buddy Kevin and I like to refer to our style as "cashletic." It's a mixture of casual and athletic attire.
Can you walk us through a typical day in the life of Gary Williams?
My typical day is probably not as exciting as everyone thinks. I am usually up by 7:30 am and checking emails by 8. By 9:30, I am in my Uber headed to my office. By 10, I am at the office with my business partner reviewing our daily schedule. From there we prioritize the daily agenda and map out the day. A typical day would be a production meeting in the morning, production (photo shoot or video) in the early afternoon, and building a deck to pitch a potential client to close the day. Of course our workday never really ends. We are constantly fielding emails and even texts from our clients and potential clients. It's hard work, but it's exciting and fulfilling.
If you weren't pursuing your passions, what do you think you'd be doing?
I honestly have no idea what I would be doing if I weren't living my passion out. I can tell you it would not be as cool or fulfilling as what I am blessed to do today. I could only imagine I'd be working a government job possibly still doing weddings and other photography on the side. I don't even know. I am just so blessed to do what I love and so appreciative of all the opportunity that has come my way leading me to this exact moment in time.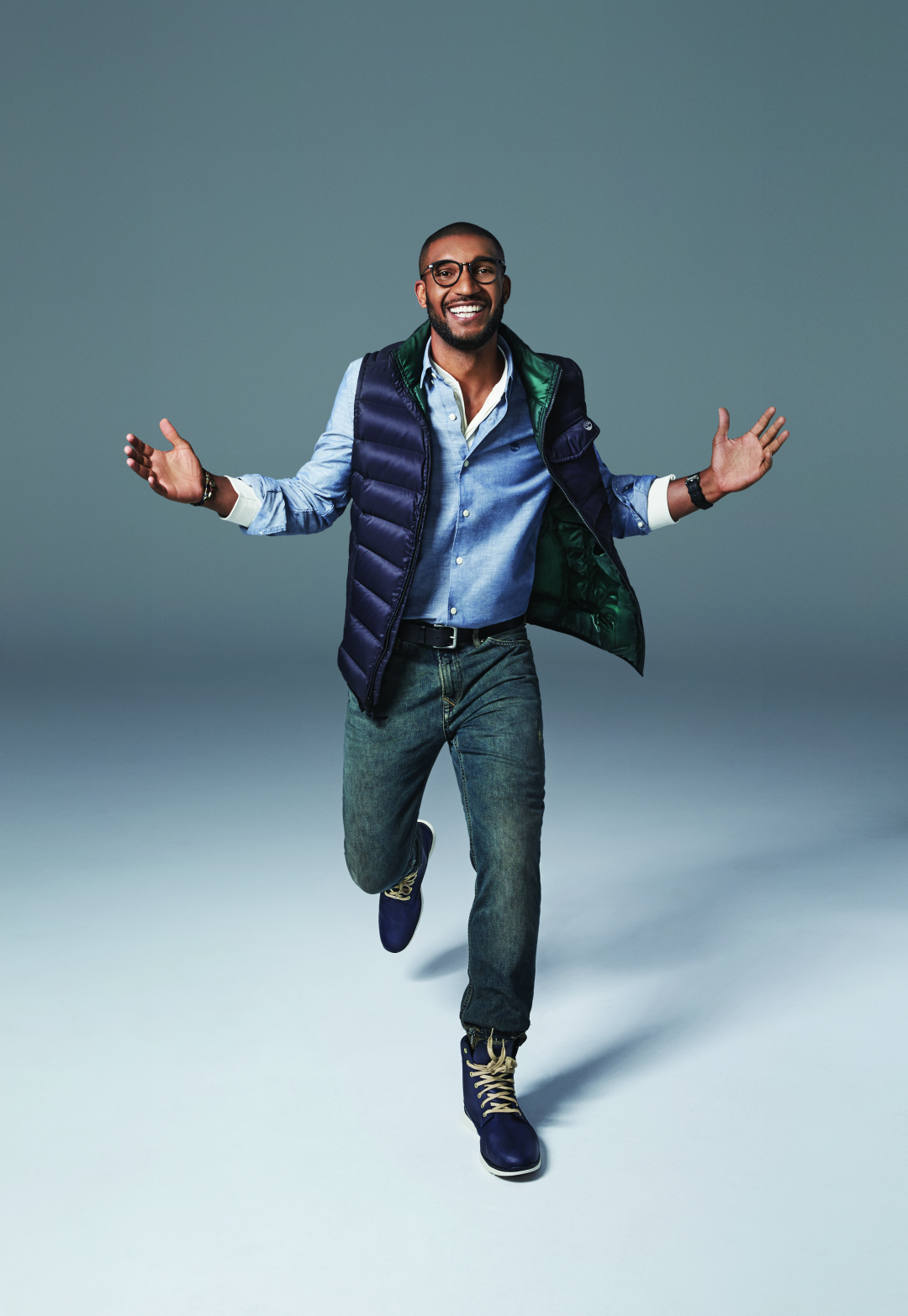 On the other end of the spectrum is New York-based artist, Michael Kagan, who spent most of his life pursuing his art. His larger-than-life oil paintings focus on iconic moments of man pushing the limits of what he can do. "With my work it's these frontal, very iconic moments–cockpits, mountains, and death-defying acts where people had the choice to reach the next level, or die doing it," he explains. From collaborations with Pharrell Williams to commissioned works for The Smithsonian, it's clear that he too has pushed the limits to get where he is today.
Timberland | Meet our Markmakers: Gary Williams and Michael Kagan
Photographer, Gary Williams, and artist, Michael Kagan take us through how they turned their passions into a career.
Looking for other MarkMaker stories? Check out how street artist and shoe designer Renee Snelson (reneexors) makes her style work when balancing her busy schedule.