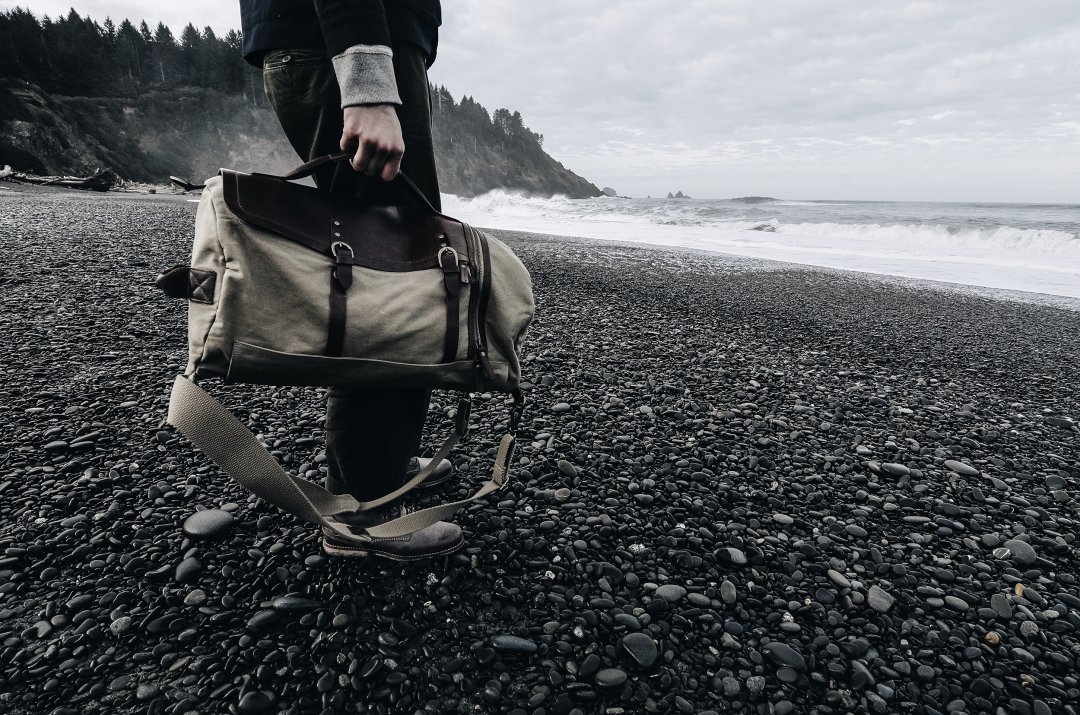 Expert Advice: Gear Up
The Only Bag You Need
In our style column, Christian Watson takes the Nantasket Duffle on an adventure through the Pacific Northwest.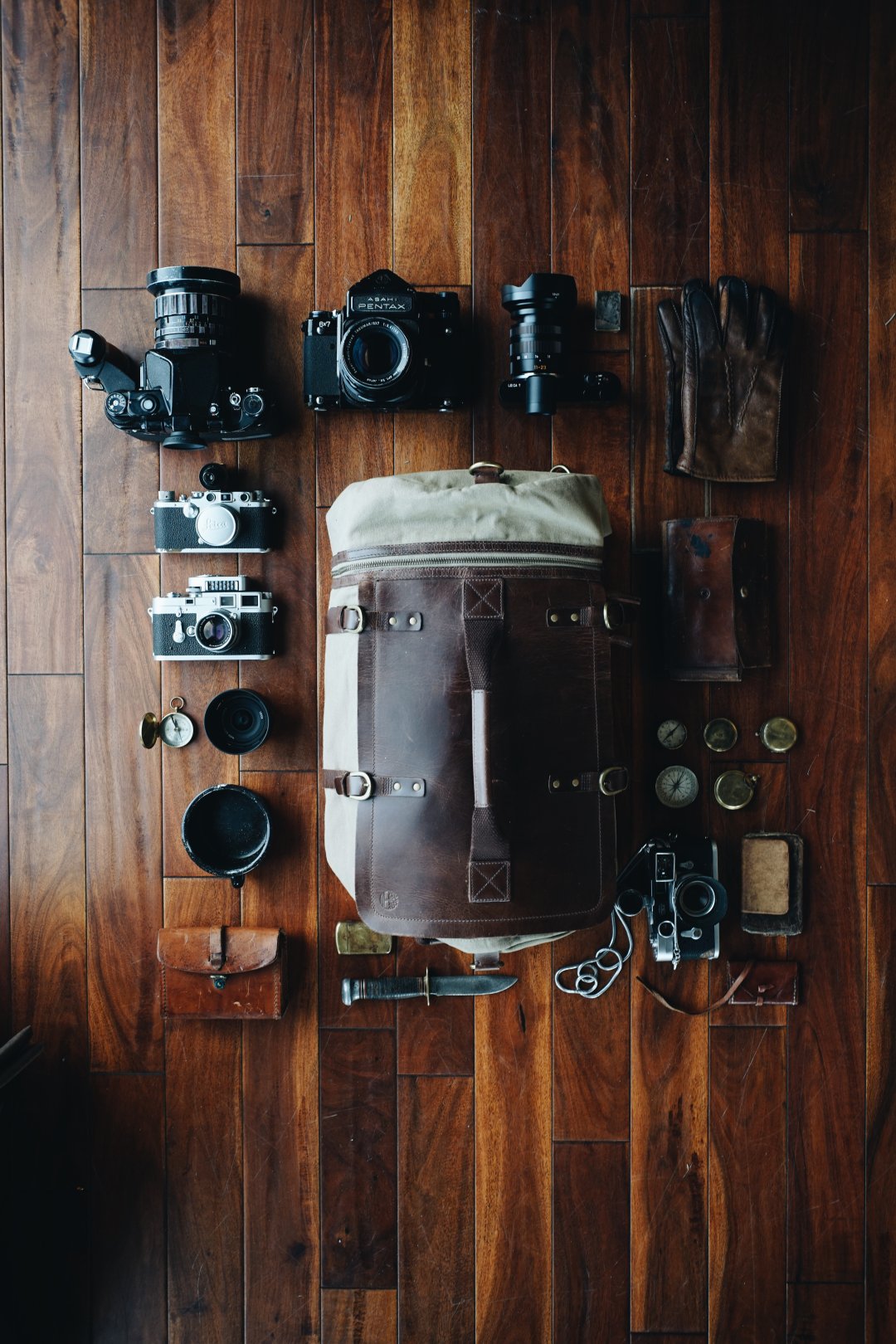 To head out for an adventure through the Pacific Northwest, we knew we'd need some solid gear (to say the least). It's always a focus of ours whenever we start a trip. With that in mind, we packed the car with our Nantasket Duffle, boots, sleeping bags and other miscellaneous supplies, all of the little things you don't think you'll need until you actually begin a trip. We forgot quite a few things to be honest, but enjoyed the drive all the way to La Push, Washington, just a few hours outside of our home in Portland.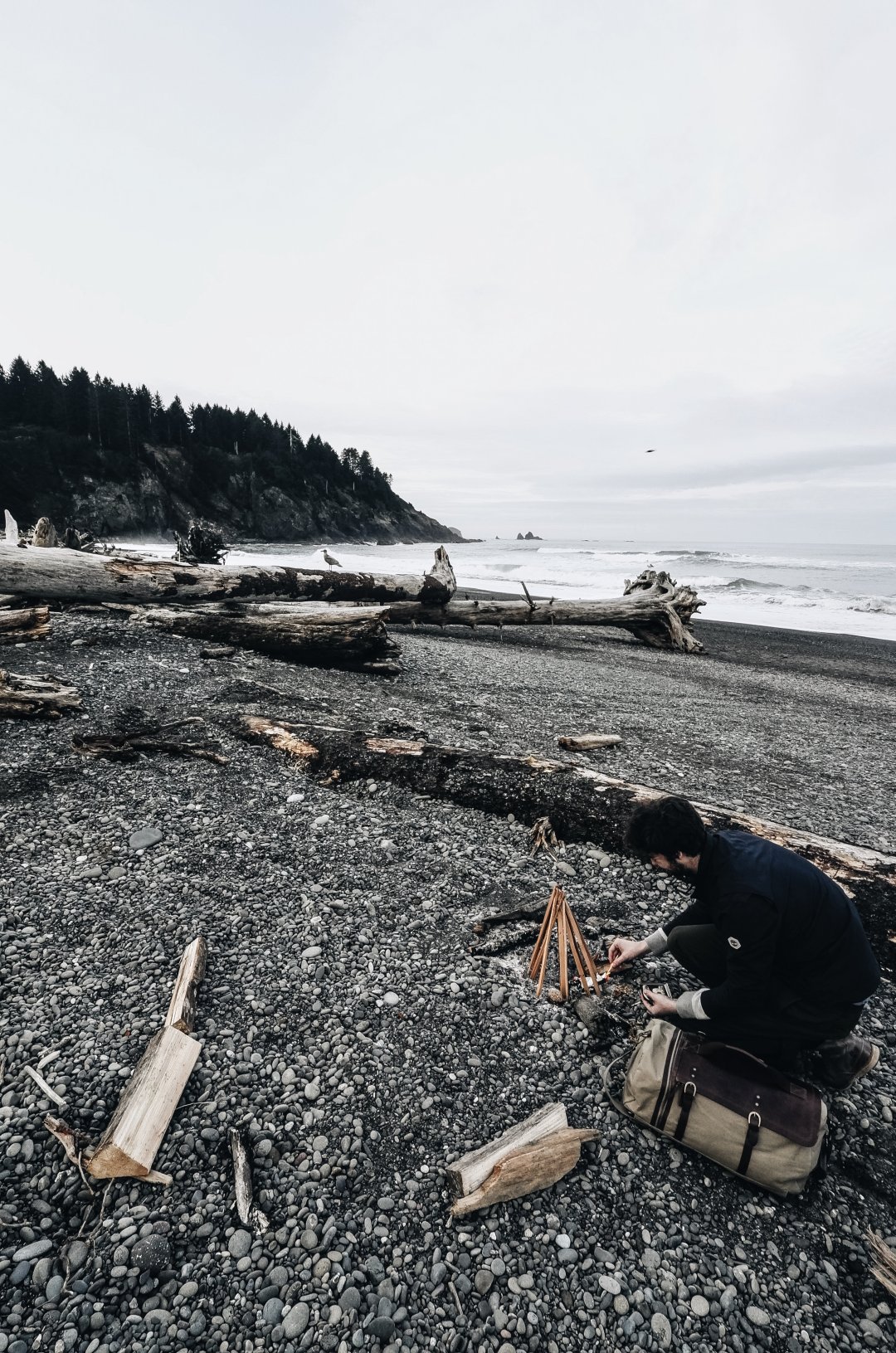 Upon arrival to the sandy beaches, the quickly descending sun kept us cooler than normal, so we stoked the fire and watched the whales fall asleep. After putting our bags down and setting up our camp, we turned in early ourselves, knowing the following day would surely wake us early.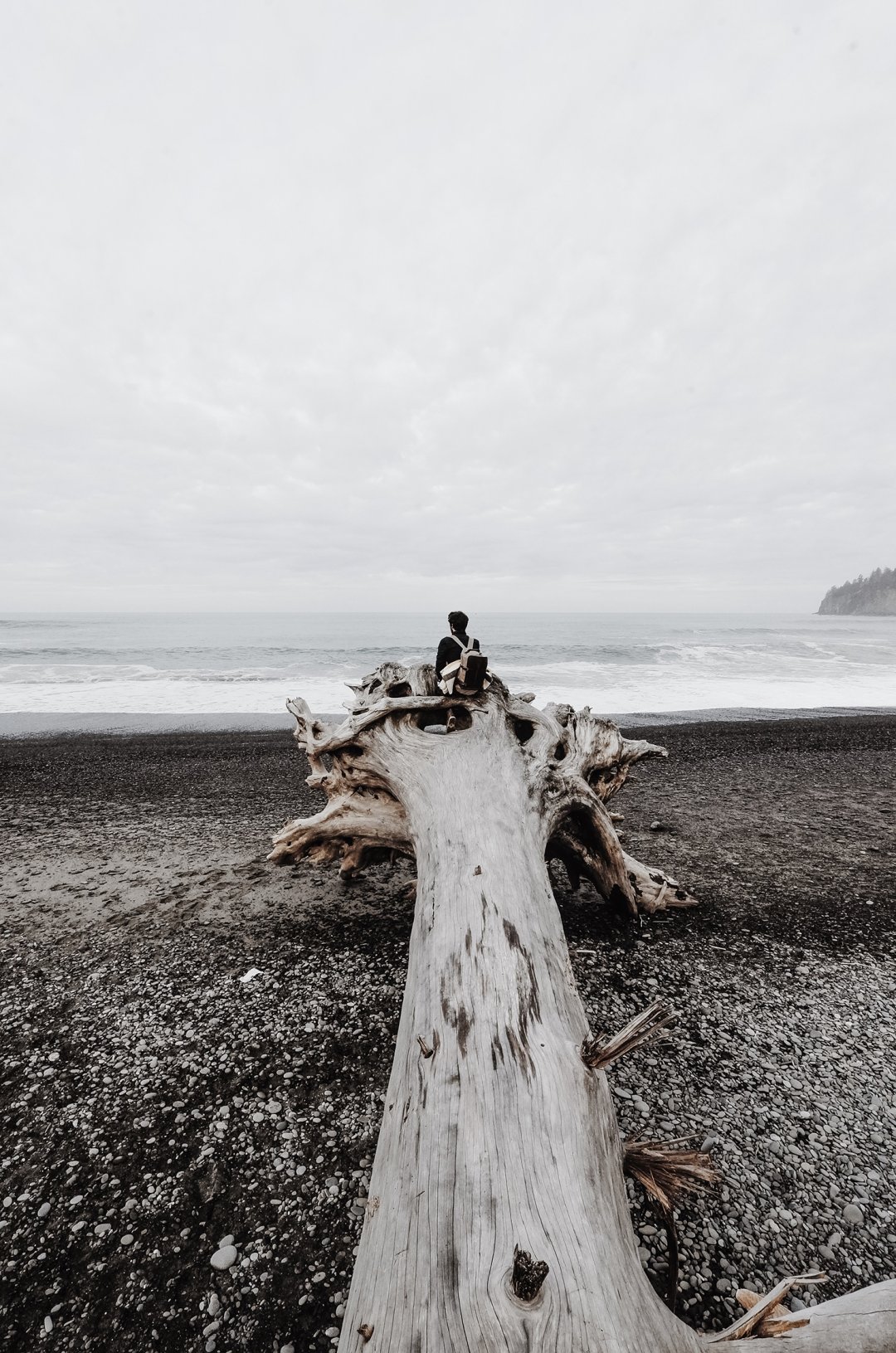 We used the duffle to test it to the limits throughout the trip. It was a versatile piece, quickly transitioning from a backpack into an overnighter. It held a lot of weight, and was light enough to carry around with no issue. With a separate compartment built for electronics, boots, or film gear, we were able to utilize the bag to the fullest! One of our favorite qualities of the bag was the leather detailing. Well-designed and built for any sort of travel experience, this piece definitely did the job for our venture. It's nice to see things so thoughtfully designed in this day and age; we take great pride in that. It helped us immensely as the trip stretched into the weekend.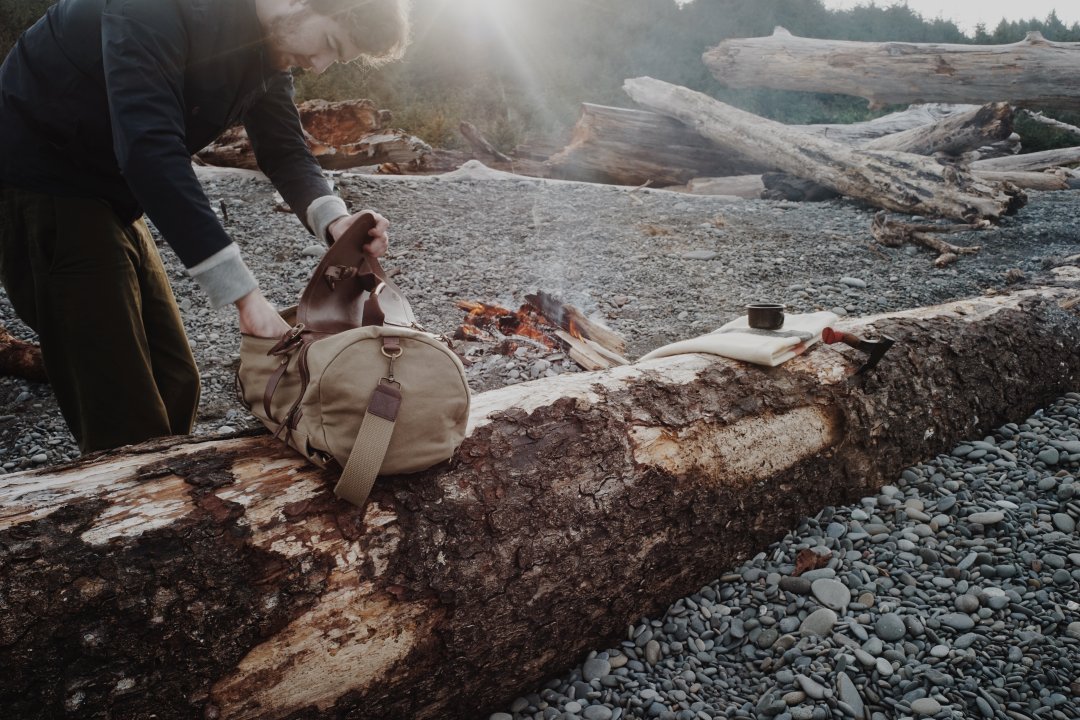 The next day, after starting a second fire and trying to brew a cup of coffee using only a funnel, cup, and hot water (see our how-to below!), we met Charles. Charles had a tendency to stand in a captain-like post every time he spoke. We caught on to this because we ran into him often and somehow managed to single him out in the crowd of dozens. He shared words about his service in the military, old run-ins and his life ambitions. So, here's to Charles! For a place with a lot of spirit, he certainly added a great deal of it.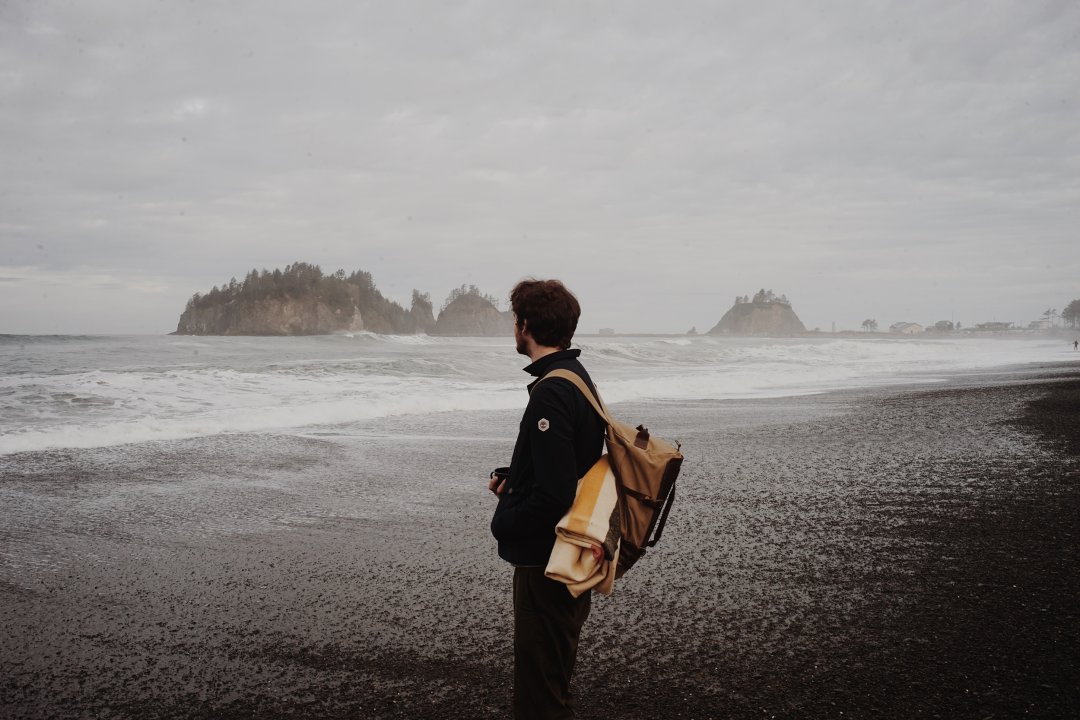 We decided to stay around La Push for a few nights. It was the kind of place where someone would (and did) run an antique store out of their own house. We couldn't pass up the opportunity to check it out. Just as with our friend Charles, we met a man who appropriately captured the spirit of the mountains and forest -- holstering a pistol on his hip and speaking to us in a deep, song-like voice. He recommended a local pizza restaurant in Forks that, in all of his years of living, he deemed the best in the country.
Whether or not he was right, that's something you'll have to go and find out for yourself.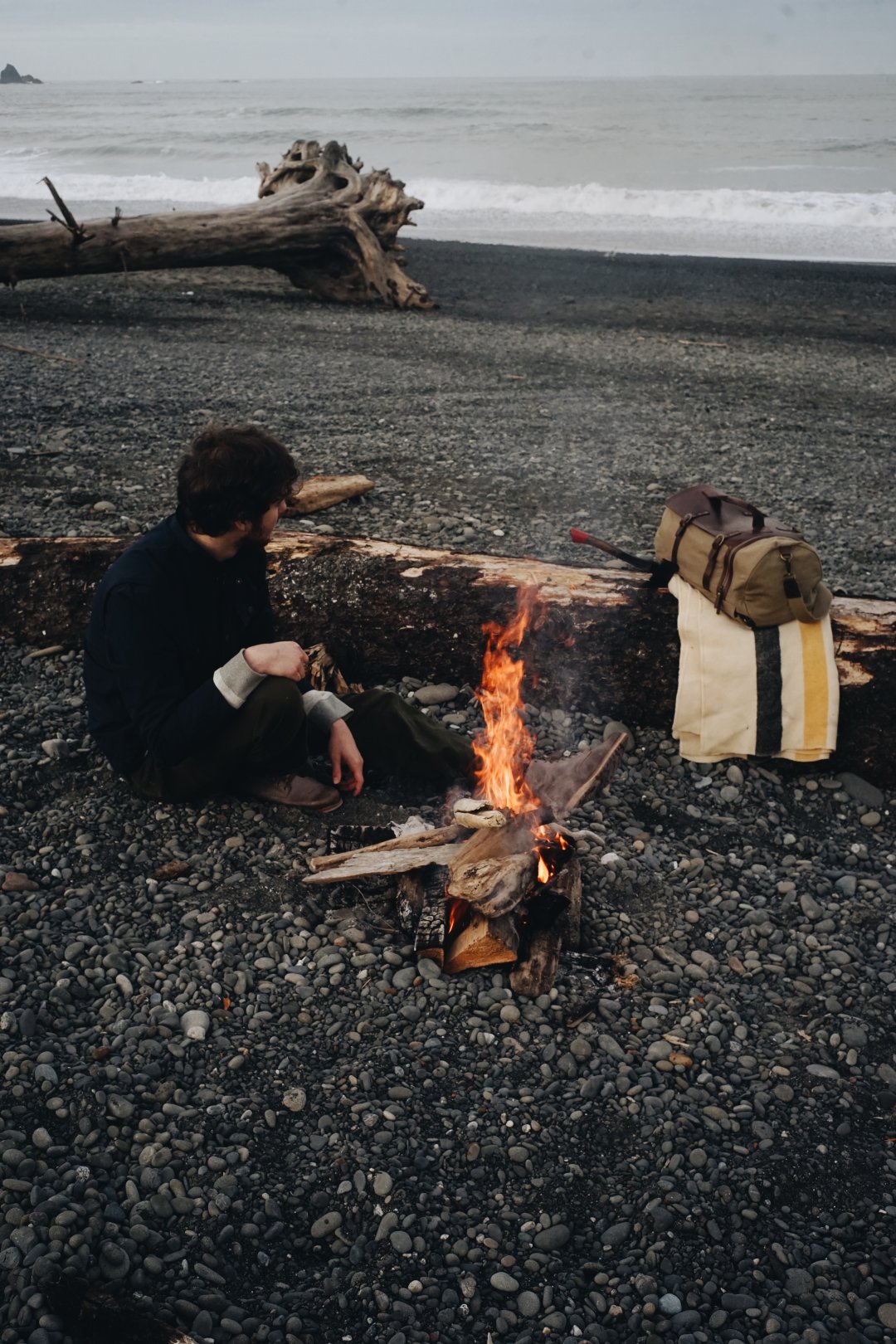 HOW TO BREW COFFEE ON THE BEACH…. WITH NOT A LOT.
Needed materials: ground coffee, coffee filter, enamel funnel or a paper cup, tea kettle, sticks. Important: Check your beach's rules and regulations to make sure you're allowed to build a fire!
1: Acquire metal or enamel funnel (2 dollars at a thrift store)
2: Set up fire, heat water over fire in a pot or tea kettle
3: Take three sticks (twigs, branches, about 12 inches in length), prop them up like a tripod with the funnel centered.
4: Stick coffee filter in funnel, add coffee.
5: Place coffee cup on ground beneath funnel.
6: Pour hot water over funnel, and now you have your very own pour over!
It ain't the greatest coffee you'll ever drink, but at 5 a.m., it did the job just fine for us.