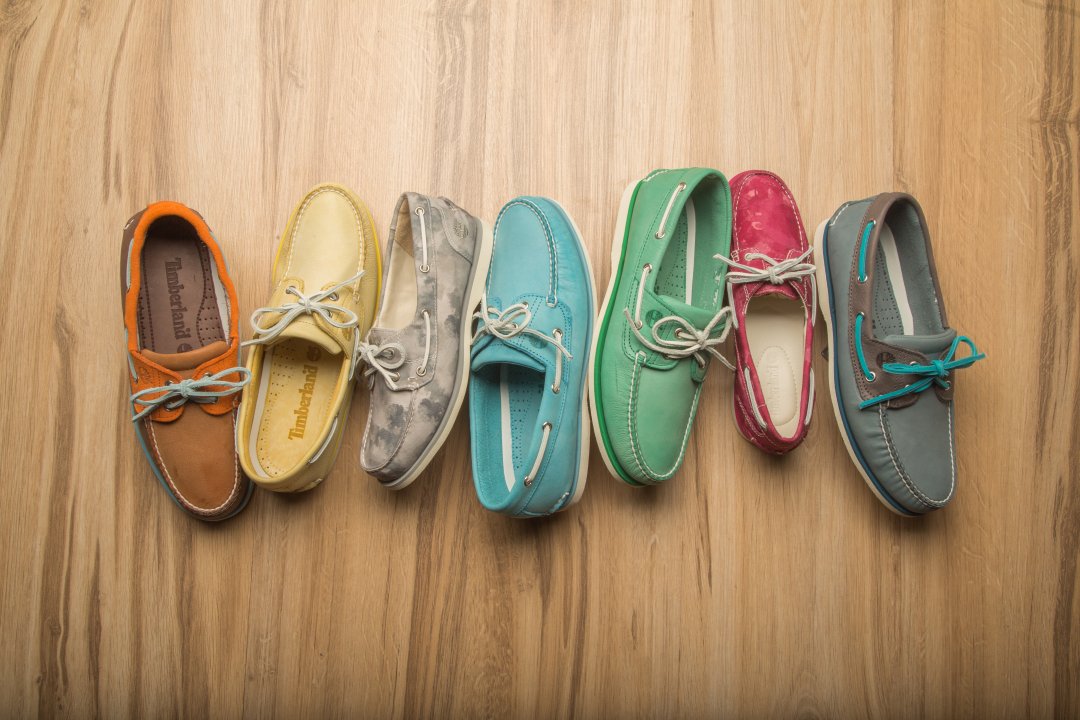 The Art of Handsewn Shoes
Made to last
Timberland | The Art of Handsewn Shoes
The best things in life take time. It takes 30 times longer to make these shoes. That's 30 times more skill, 30 times more work, 30 times more attention to detail – and it's worth every minute. Invest in a one-of-a-kind pair of handstitched shoes: crafted to form to your foot and last for years to come.
The best things in life take time. Aging whiskey to get the right smoky flavor. Learning to hit a curveball. Waiting for your rooftop garden to finally sprout. And let's face it – that hard work and anticipation is part of what makes the outcome so rewarding. The sweetness of the final product just wouldn't be the same without the process that went into it.
And so it goes for our shoes: meet some of our favorite handsewn styles.
Our hand-stitched shoes are durable, rugged, and timeless. Leather cradles the entire foot, shaping over time to custom fit the tread of your life. Sturdy thread – top-stitched by hand – ensures the strength and craftsmanship of each pair, making them a long-term investment in both comfort and style.
Timberland Product Director Donald Desalvio explains what makes the process so special: "Our handsewn shoes are sewn 'on the wood.' This is an old saying that means the vamps (what you see when looking down on the shoe) are actually sewn by hand while still on the last (a mechanical form shaped like a foot). This is a very difficult and specialized process, but it's what makes the shoes maintain a great shape."
It takes 30 times longer to make these shoes. That's 30 times more skill, 30 times more work, 30 times more attention to detail – and it's worth every minute.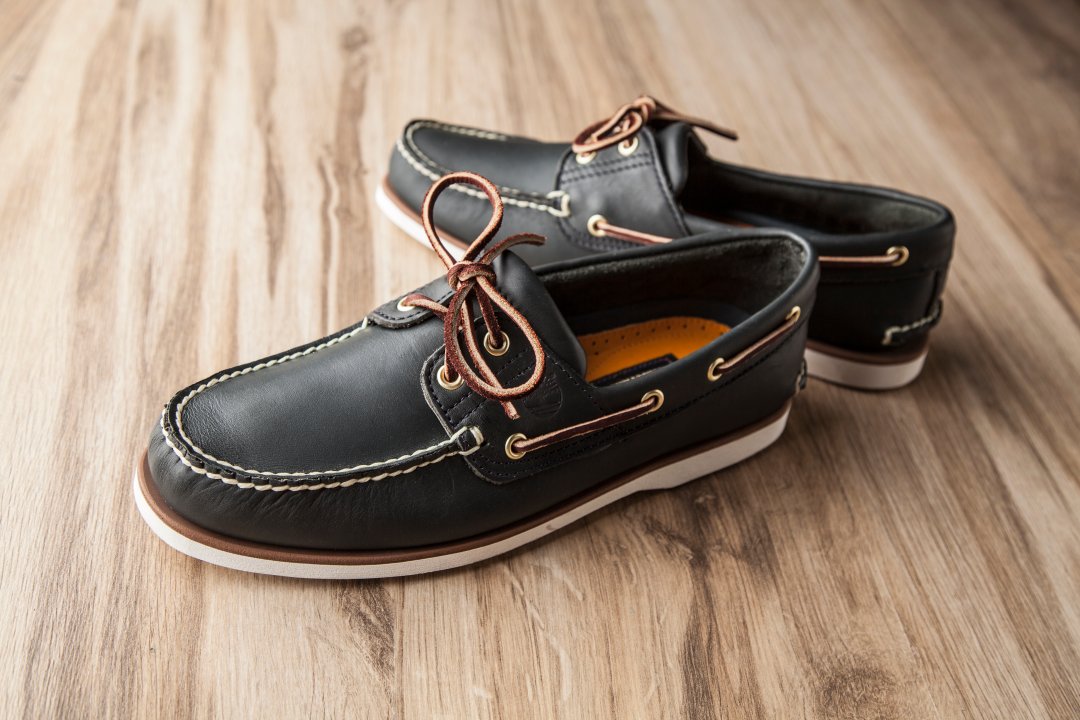 In our Classic 2-Eye Boat Shoes, slip into mellow days exploring the coastline, or traversing through town on a microbrew tour. No need to sacrifice comfort for style here – and the fit, feel, and durability show. Get ready to wear these on boats (or you know, anywhere) for years to come.
We've been handcrafting heritage since the 1970's and don't intend to stop. The first hand stitched shoe combined our laid-back leather boat upper with our hard-working Yellow Boot lug sole. The combo was bold and adventure worthy – like the lifestyle it inspires. Leather encased the foot, ensuring an increasingly custom fit over time. A continuous piece of rugged thread strengthened the already durable design. From that first pair in 1978, we've continued to hone our craft, heritage, and process to construct shoes that are built to last.
Our handsewn shoes feature modern technology anchored by old school craftsmanship. Premium leather is stretched over a wooden shoe making last – a mechanical form like they used in days of old – and craftsmen hand stitch the pieces together. It's how we get that custom fit and feel that only improves with age. Our dedication to the craft may mean more hours on the workbench, but the process defines our legacy.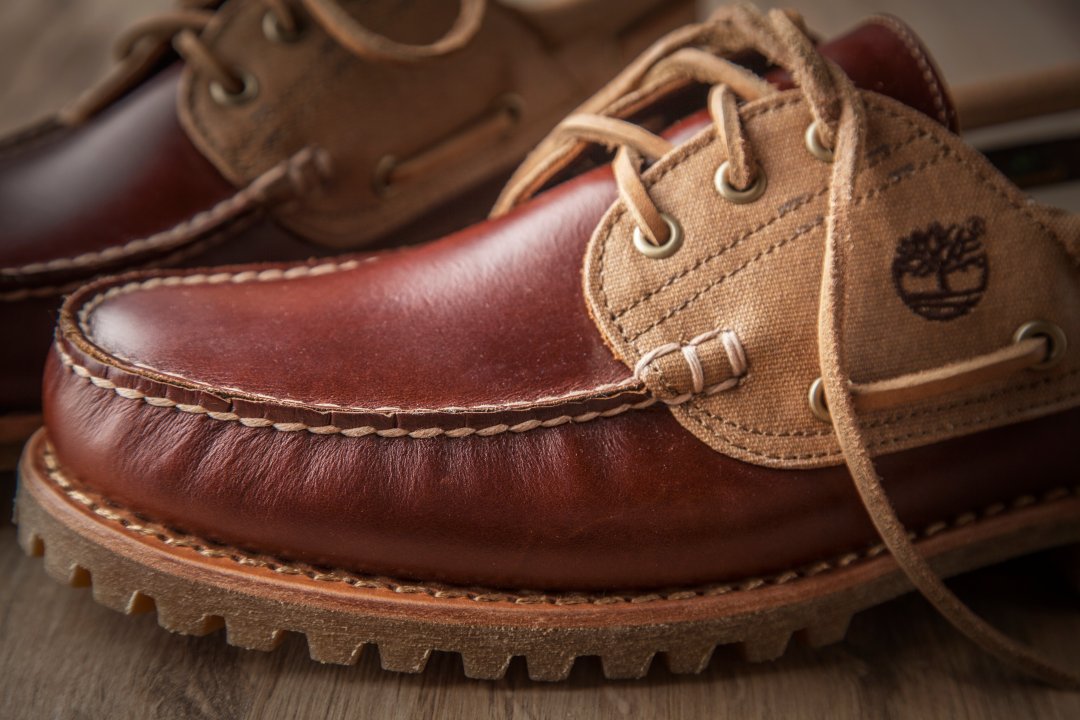 The Authentics 3-Eye Classic Lug draws inspiration from that very first pair made in 1978 – the leather and waxed canvas uppers are hand-stitched to midsoles before the outsoles are attached. (Translation: the parts that suffer the most wear and tear, like the holes and threads, are protected from the elements.) Go ahead, wear 'em in the rain or playing touch football at the beach – they're up for it. They're also dressy enough to go from office to outdoors without skipping a beat. Later, throw on a chilled out jacket and you're ready for date night.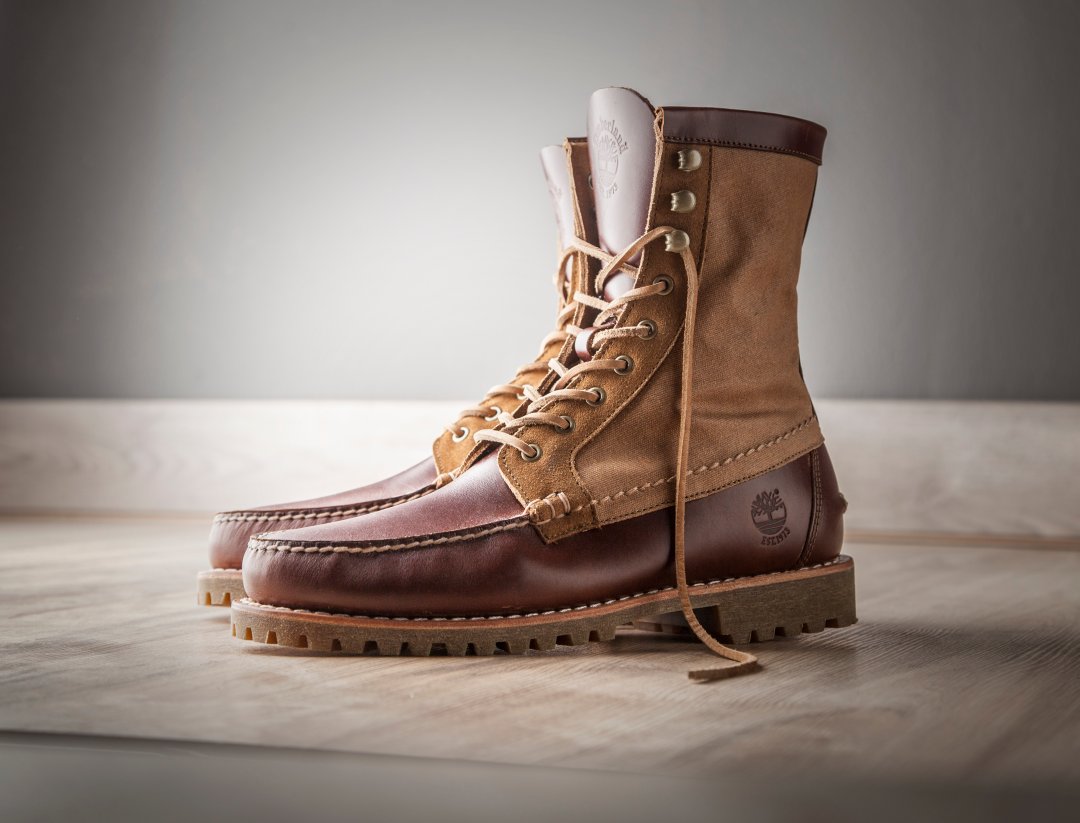 Durable good looks and style make up the Authentics 8-Inch Rugged Handsewn Boots. Not for the faint of heart, these bad boys make a statement on any occasion. Dress 'em down with straight fit denim or step it up for a night on the town. Made with waxed canvas and premium leather, these can withstand the weather and a big night out.
The Camp 73 Chukka Shoes transition from street to work, day to night with impeccable cool. Just right for road trips and long, lazy nights – your chukkas can handle everything from busy city days to beer (or...water) -soaked game days. Breathable linings are made entirely from recycled plastic bottles, and an anti-fatigue footbed means the party doesn't have to stop.
Slowing down to get it right is what we're all about. Soak up life a little sweeter with our collection of handsewn shoes. Fit, comfort, and straight up great style are the result of the extra love and craftsmanship that goes into each pair while they're on the workbench. Your only job is to lace 'em on and look good.