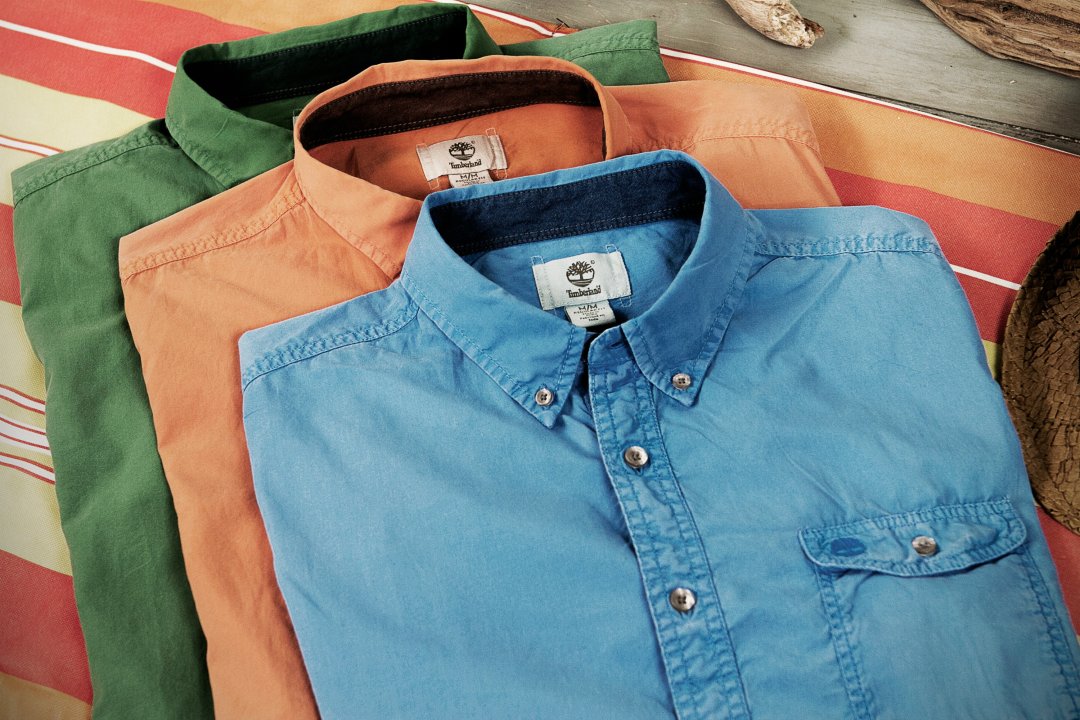 Introducing Salt + Sun (into your wardrobe)
Summer must-haves
Everyone has their favorite summer clothes that they pull out every weekend. We throw them into every travel bag, wear them to the beach while sunning on the sand or running into the water. Then we grab them for summer barbeques or late night drinks al fresco. These are the clothes we live in day and day out during "roofdeck season" and we love the faded, weathered look that they finally acquire after a few months.
But why can't all of our summer clothes begin with that lived-in charm?
Our Saltwater Tides collection features salt-washed, faded fabrics that look aged by the sun and salt air (but without the sunscreen stains).
The pieces are first dyed to bright shades, then each piece is treated to get the signature washed out, lived-in look. We listed some of our favorites below.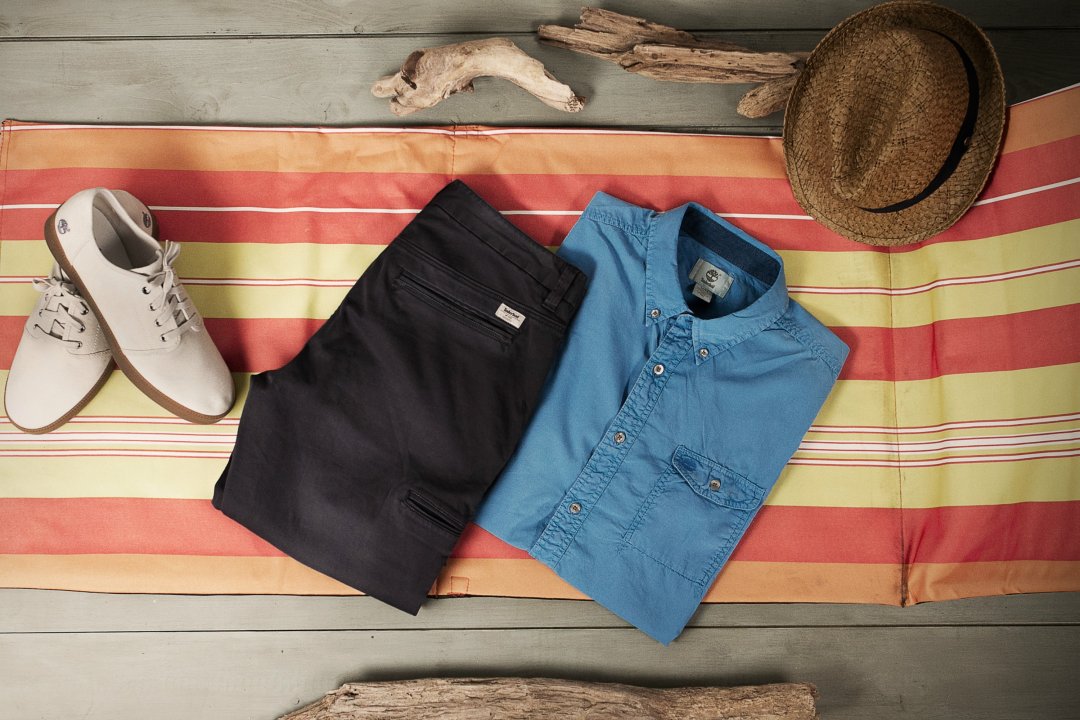 For summer, slim-fit chinos are a wardrobe go-to and the Sargent Lake Saltscrub Sateen Chinos are great for a non-jeans day. They're specially washed to mimic the weathering effect of salty air and the sunshine of summer, with a slight gradient look. The result? You get perfectly "aged" lived-in chinos, even though they're brand-new.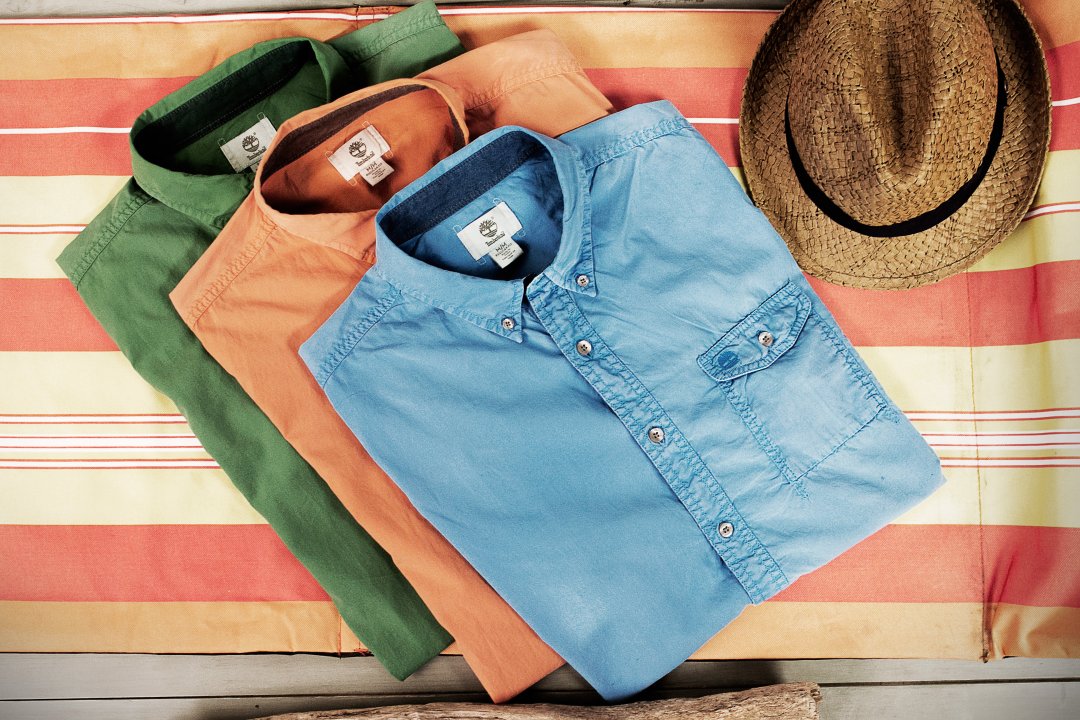 Everyone's got that perfectly worn-in pair of jeans that's a go-to. Our Kennebec River Saltscrub Polo is the T-shirt version. With its salt-scrub treatment, it looks like an old favorite, faded to perfection.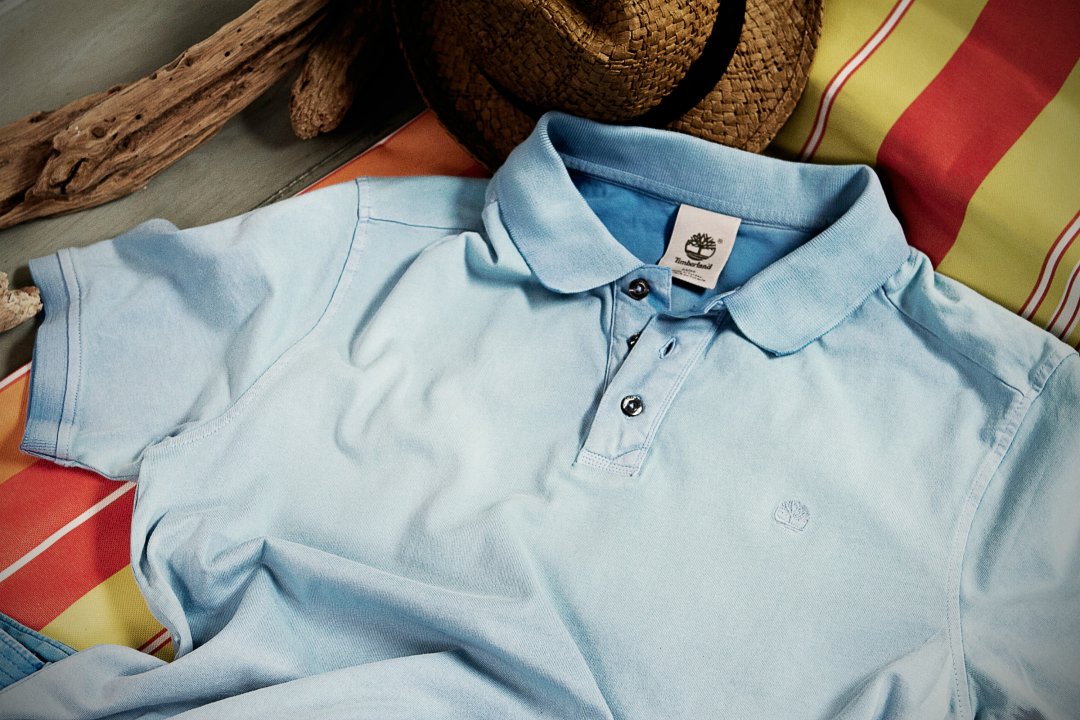 The West Coast is particularly known for its legendary beaches and style influenced by the surf. We imagine our Kennebec River Saltscrub Polo would be right at home on the beaches on the left coast with its faded-to-perfection salt scrub treatment.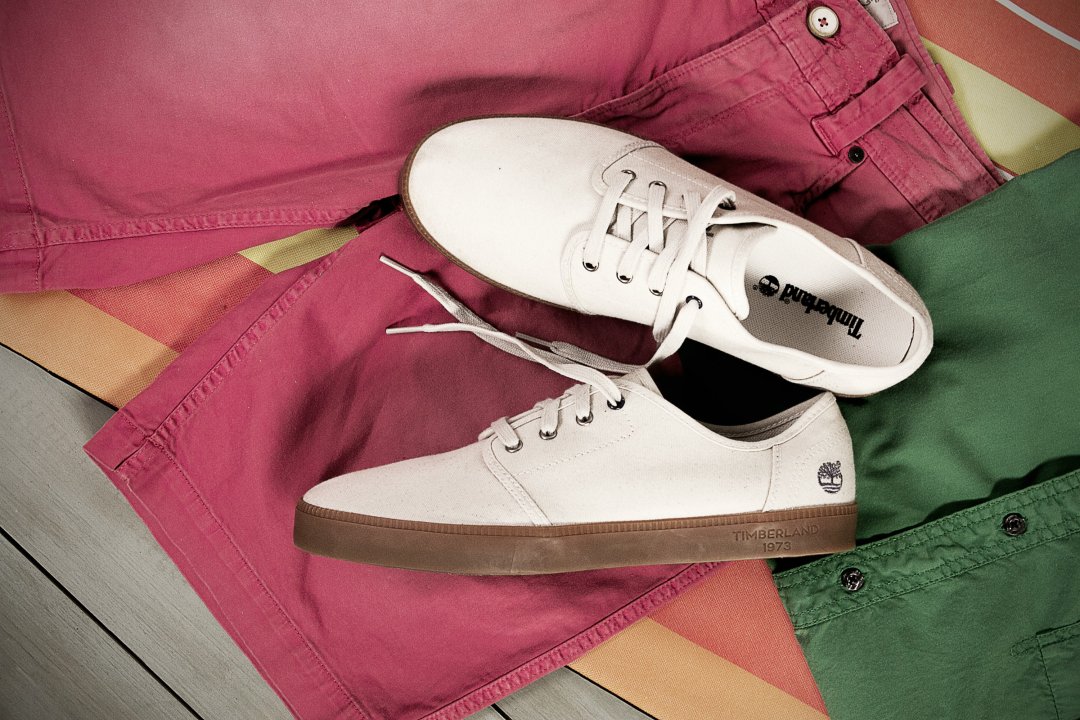 Going barefoot is probably one of the best things about summer. And for the times you just can't do that (basically anywhere but home or the beach) our Odelay Venetian Slip-On is the next best thing. Hey, at least you can still be sockless.
Grab these summer essentials for any of your adventures – from clambering over boulders at the beach to go crabbing, or just getting together with friends for a evening drinks in the warm weather.
Grab our five men's essentials for this summer and never look back while on your favorite beach, exploring the city or living it up on vacation.