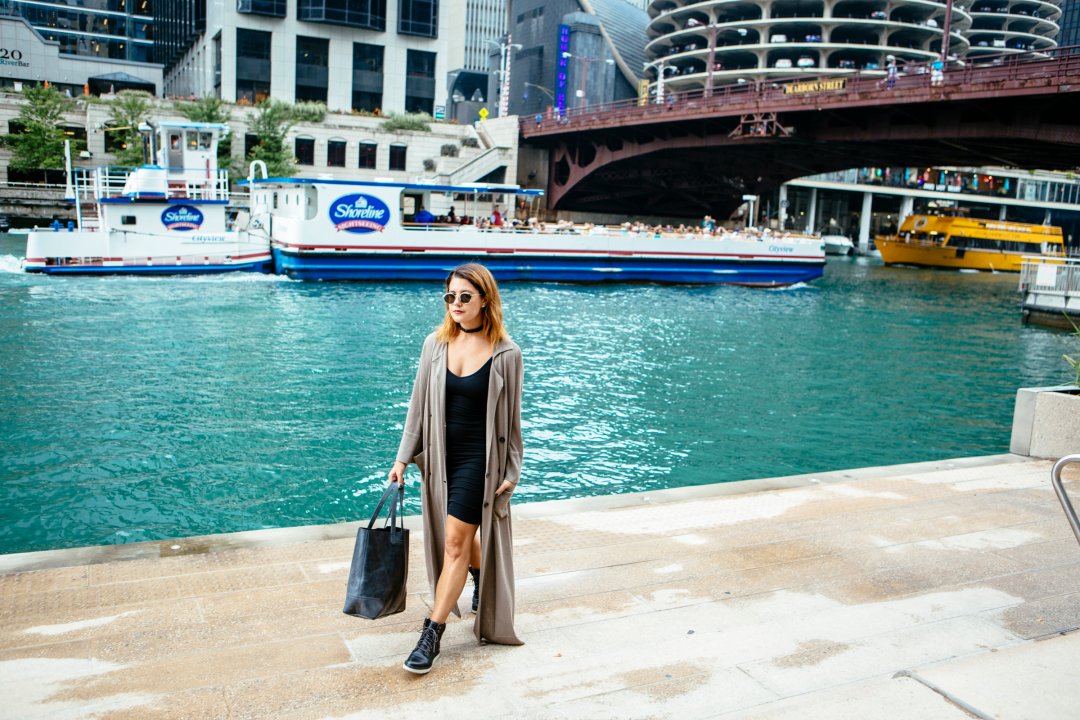 Style blogger Jena of ChiCityFashion takes our Kenniston 6 inch boots out for a spin in the windy city.
Chicago is one of the greatest cities in the world. I love living here — the food, the people, the creative scene, the architecture…it's all incredible. However, living here comes with a set of challenges — mostly, the weather.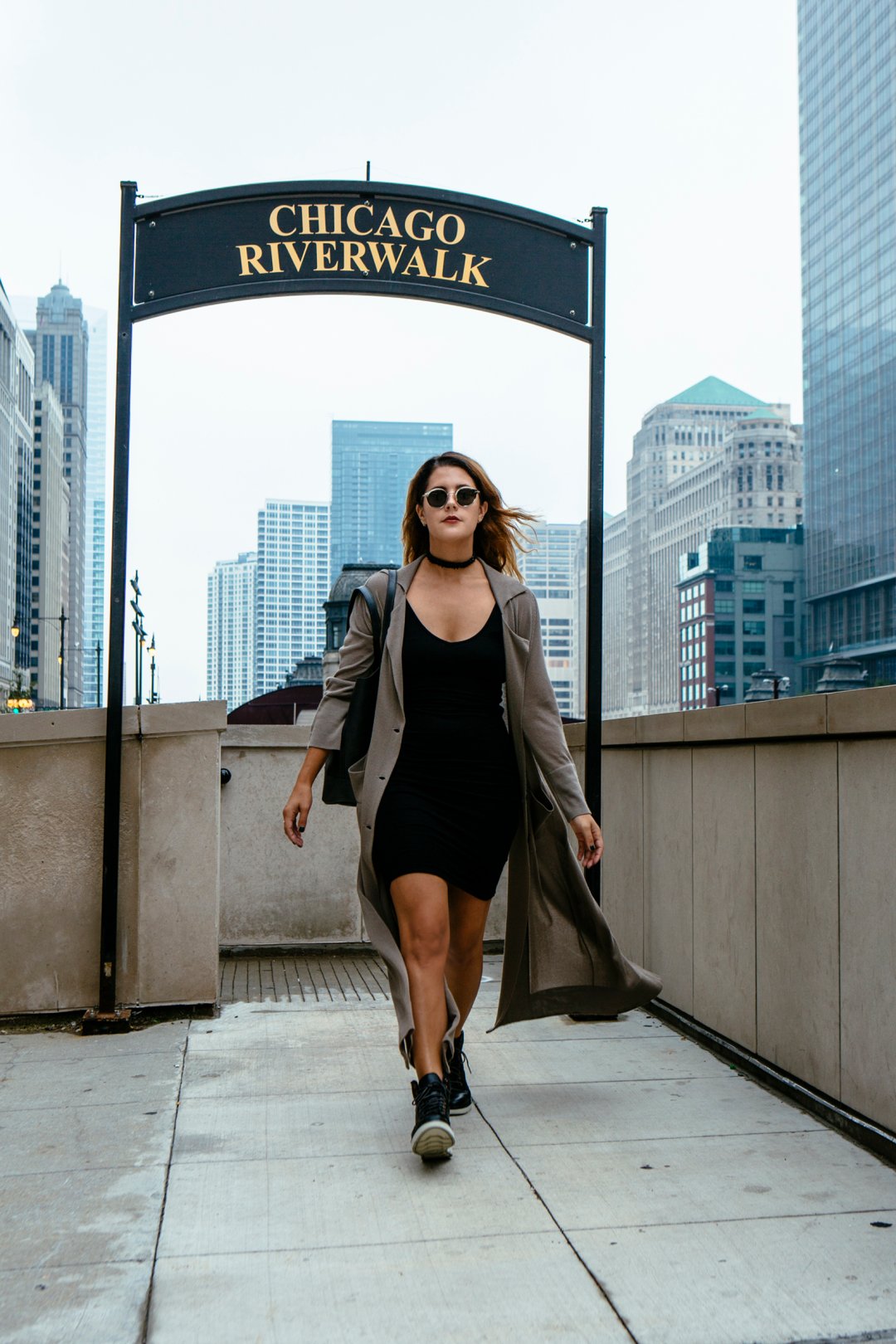 If you talk to anyone that lives in Chicago, they'll tell you that it's not out of the ordinary to experience all four seasons in 24 hours (it has happened before). Because of that, you have to be ready for anything…BUT that doesn't mean you have to sacrifice style.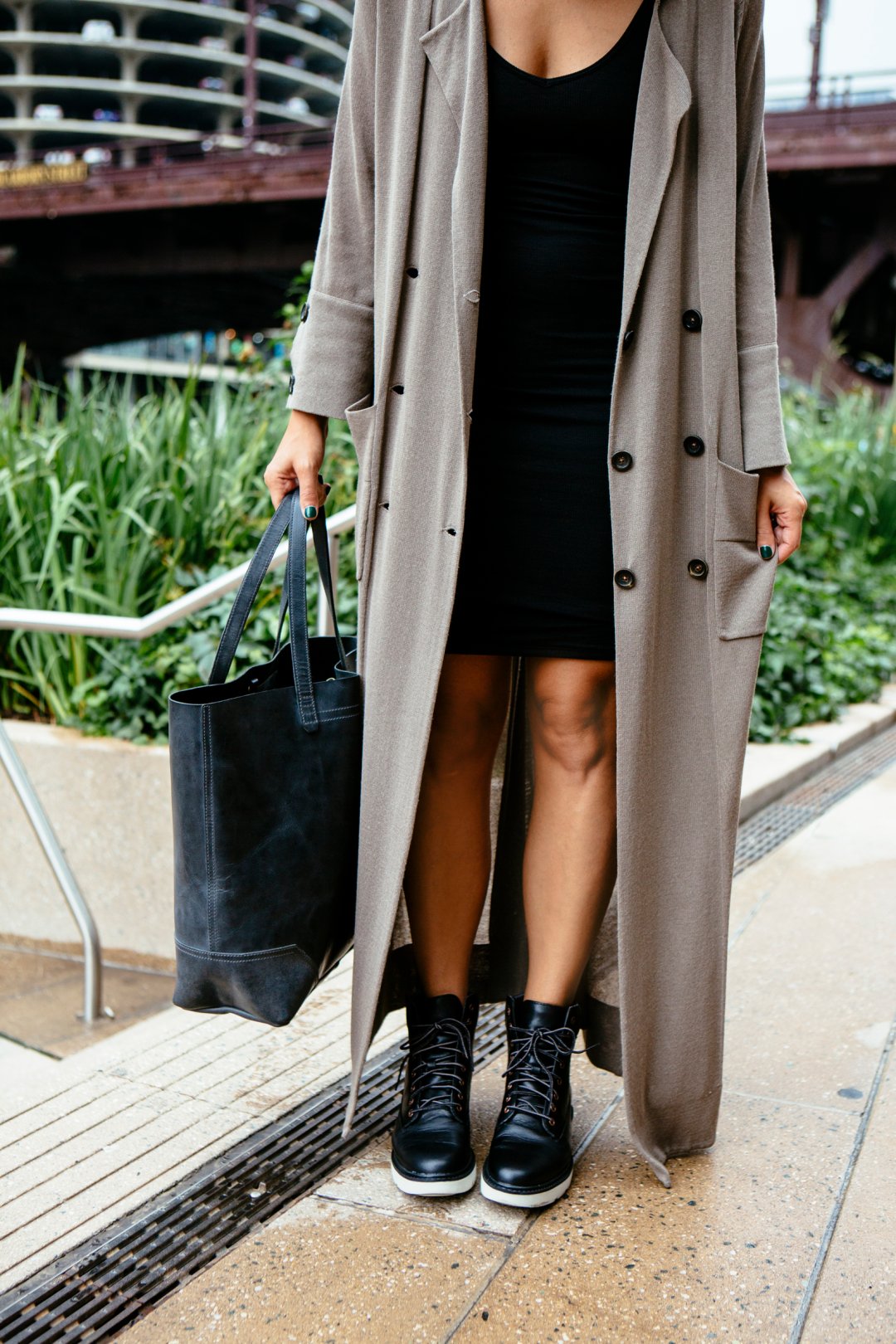 One of the main reasons I started my blog was to show people that you can have a practical mentality about the way you dress but still look put together and fashionable. A brand like Timberland does just that — bringing style to something very utilitarian like a boot (in this case, the Kenniston 6-Inch boot). This is that one shoe you can wear in any type of weather (which is 100% necessary living in Chicago!)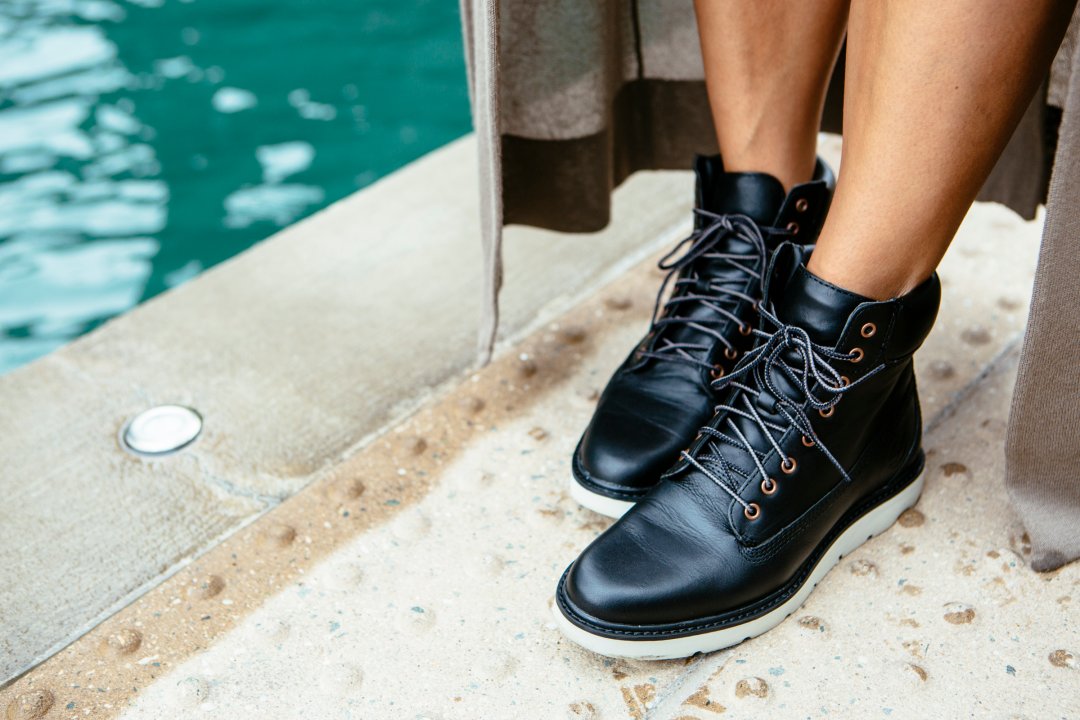 It's something I'll be wearing all Fall and Winter -- but even during this transitional time, it still works! I like to mix casual and dressy elements (as well as play with proportions) and this look does just that. I'm really into duster cardigans this season (especially paired with shorts or a dress) so I wanted to take that trend and pair it with these boots for a little something unexpected.
There are those days where I could be out from AM to PM (meetings, shoots, events and dinners.) So when I want to have everything on hand, I need something stylish to carry it all in...which is why the Cascade Falls Shopping Bag is the ideal solution. It literally fits everything I could possibly need. I also like to bring a tote on the plane when I travel (which is about every month) so this will definitely be my new go-to!
Looking for more ways to stay stylish when the season changes? Check out how style blogger Metro Man wears his Killingtons for the crisp weather ahead.
Photography by Heather Talbert