Moments on the Modern Trail: Boston
The latest stop of the Brooklyn Brewery Mash Tour brought us just an hour south of the Timberland Headquarters to Boston, Massachusetts. It's been a great couple of months touring the country in search of good beer with our friends at Brooklyn Brewery, but this stop proves that some of the best adventures can be found in your own backyard.
Over 30 years ago, Boston came to prominence in the craft beer movement when Jim Koch brewed the first Samuel Adams Boston Lager in 1984. Since then, more than 5,000 smaller craft and micro-breweries have popped up across the country. Boston is now home to 17 craft breweries and has a long history in the beer business.
Like most things in Boston, there is a lot of history to explore. But it was time to get the weekend started.
Timberland Presents: Cults at Royale Boston
Each stop of the Mash Tour kicks off with a free concert. In Boston, indie duo Cults treated us to their dreamy sounds as they rocked the crowd with favorites like "You Know What I Mean" and "Always Forever." Frances Cone also took the stage with their mindfully crafted indie-pop melodies.
Both bands hail from Brooklyn – and with free Brooklyn Beer flowing all night, we felt like we were in New York for a minute. But after a bit of shut eye, we were ready to get back into the Boston vibe with the upcoming neighborhood immersion.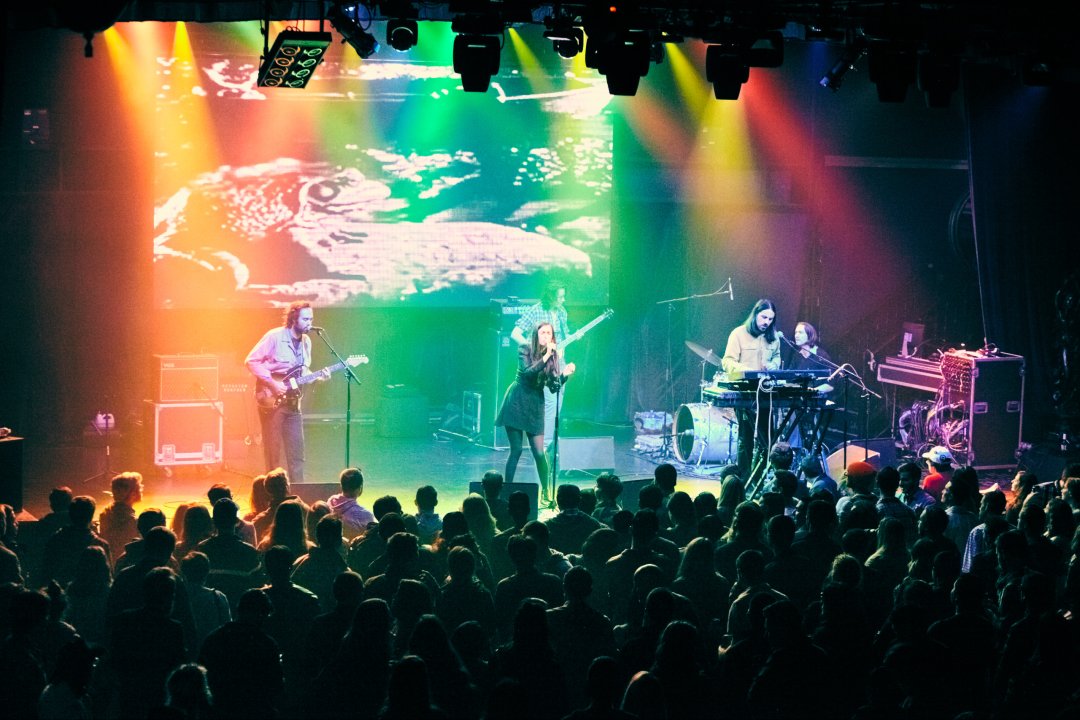 Inman & Union Square Neighborhood Immersion
One of the best parts of the Mash Tour is the neighborhood immersion – think of it as a roving neighborhood party with free Brooklyn Beer and other surprises along the way. The once up-and-coming neighborhood of Union Square is now bursting at the seams with good grub and neighborhood bars, making it a natural choice for the Boston Neighborhood Immersion.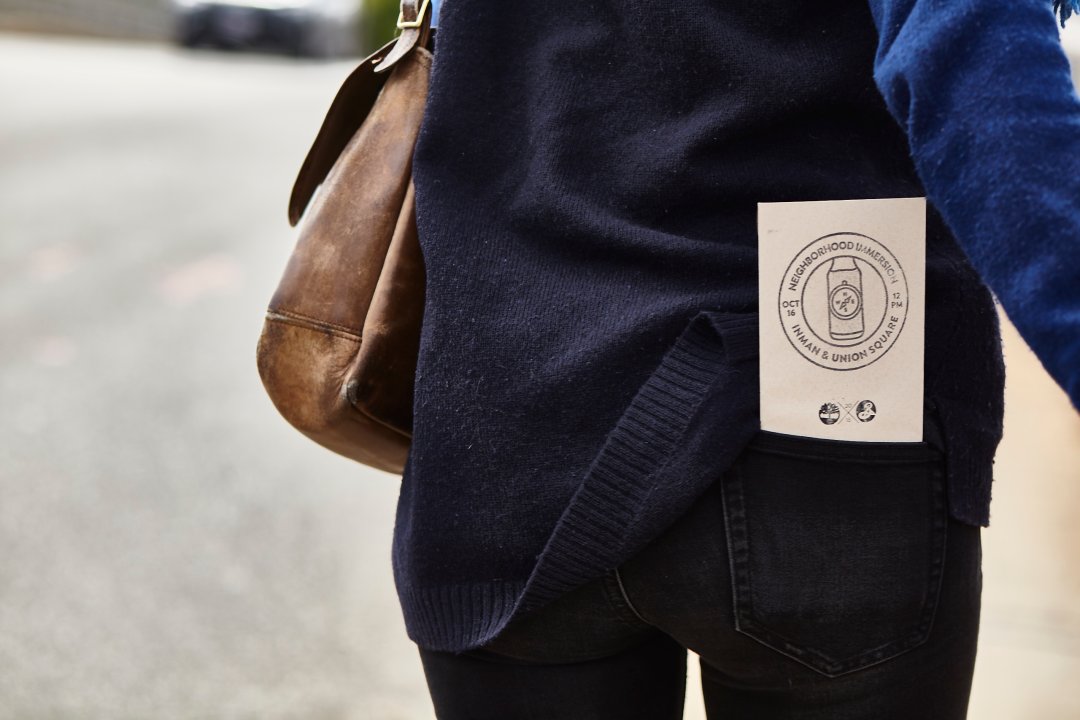 By now you've heard us talk about our pop-up bar and shop, The Trailhead. Here you and your friends can pick up your Guide to Good Beer and Immersion Coupons to keep you well-equipped along the way. In Boston, immersion-goers got laced up with free lunch at places like Hops n Scotch and Atwood's Tavern and had beers on us at local hangs like The Independent and Thirsty Scholar. There were sweet treats along the way like VIP discounts at Union Square Donuts and deals on Black Chocolate Stout Ice Cream at Gracie's Ice Cream and chocolate and beer tasting at Taza Chocolate.
The Trailhead also offers the opportunity to hang with the crew from Brooklyn Brewery and Timberland while sipping on our limited-edition collaboration beer. To celebrate our collaboration, we made a waxed canvas insulated beer tote that you can check out on-site.
Couldn't make it to Boston? Here are a few of the places we visited – next time you're in Union Square stop by and give them a cheers.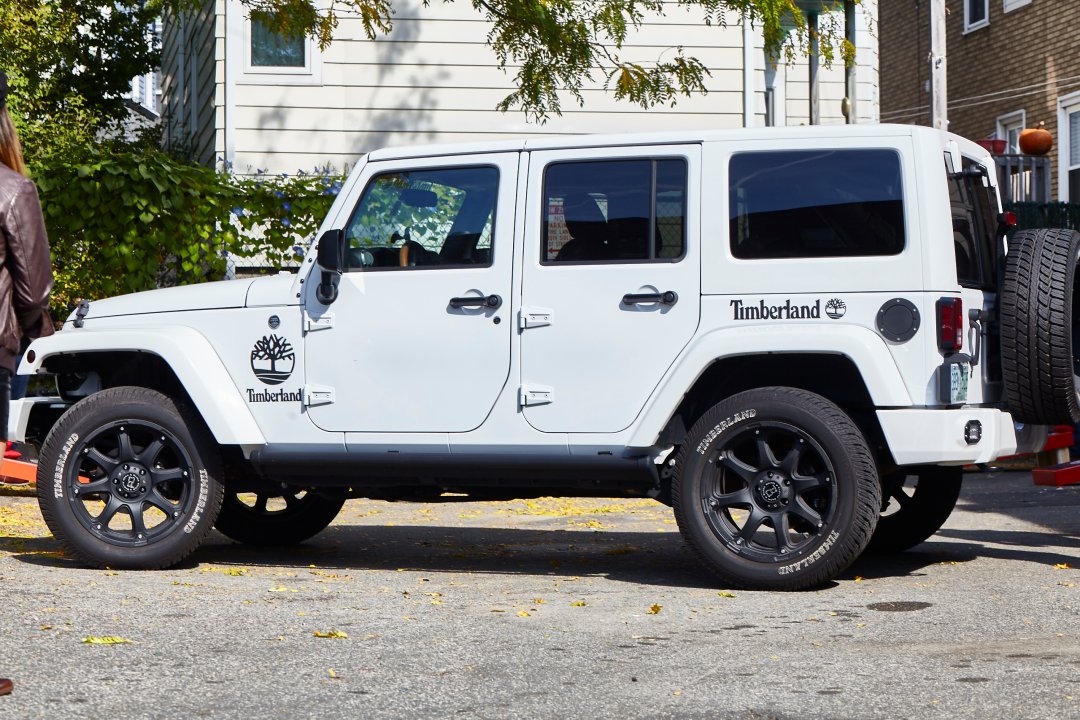 You'll feel right at home at this neighborhood hang. Grab a bite to eat and soak up Union Square with meals served up using the freshest ingredients prepared daily. The menu includes small plates like deviled eggs (a Boston favorite) and duck confit tater tots and heartier fare like wild boar ragu and steak frites. The rotating selection of craft beer and seasonally-influenced cocktails also make it an ideal spot to sip on a cold one. Located at 75 Union Square, Somerville.
Also check out: Hops n Scotch, Atwood's Tavern, Trina's Starlight, and The Druid.
It may not be beer, but it's equally indulgent (and oh-so delicious). Handmade from scratch daily, Union Square Donuts features decadent flavors like maple bacon, sea-salted bourbon caramel, and, of course, Boston Creme. Located at 20 Bow Street, Somerville.
Also check out: Gracie's Ice Cream and Taza Chocolate.