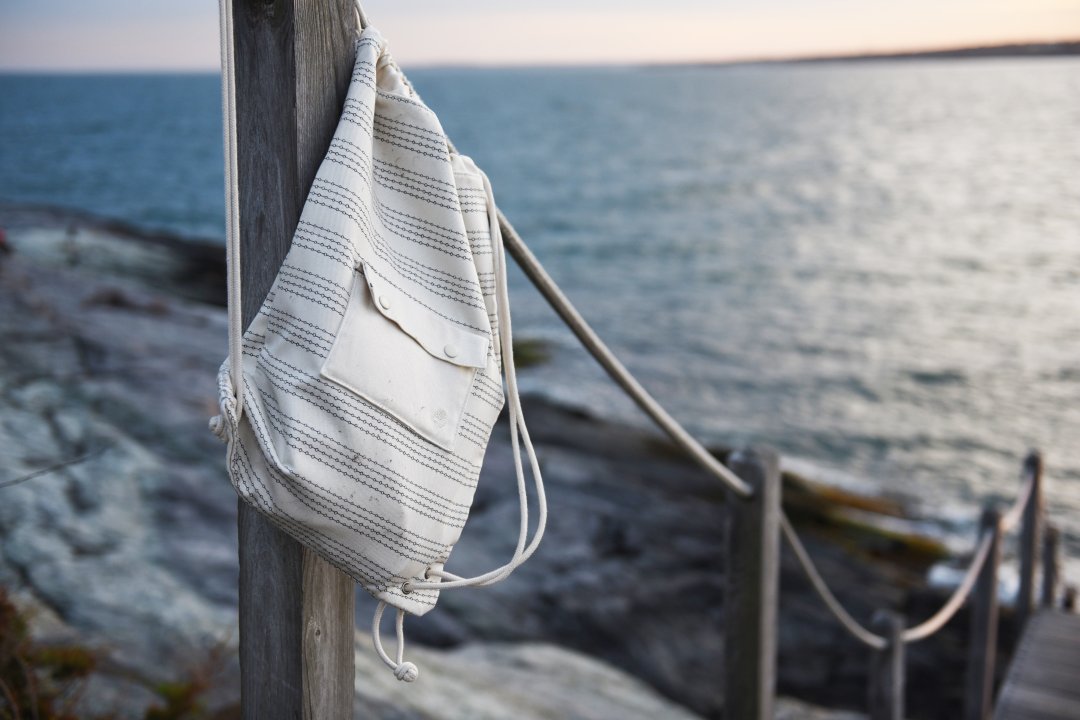 Expert Advice: Road Trip Ready
Bring This
In our style column, style blogger Christina Caradona of Trop Rouge brings the Illustrator Water-Resistant Canvas Cinch Bag on the road – and never takes it off.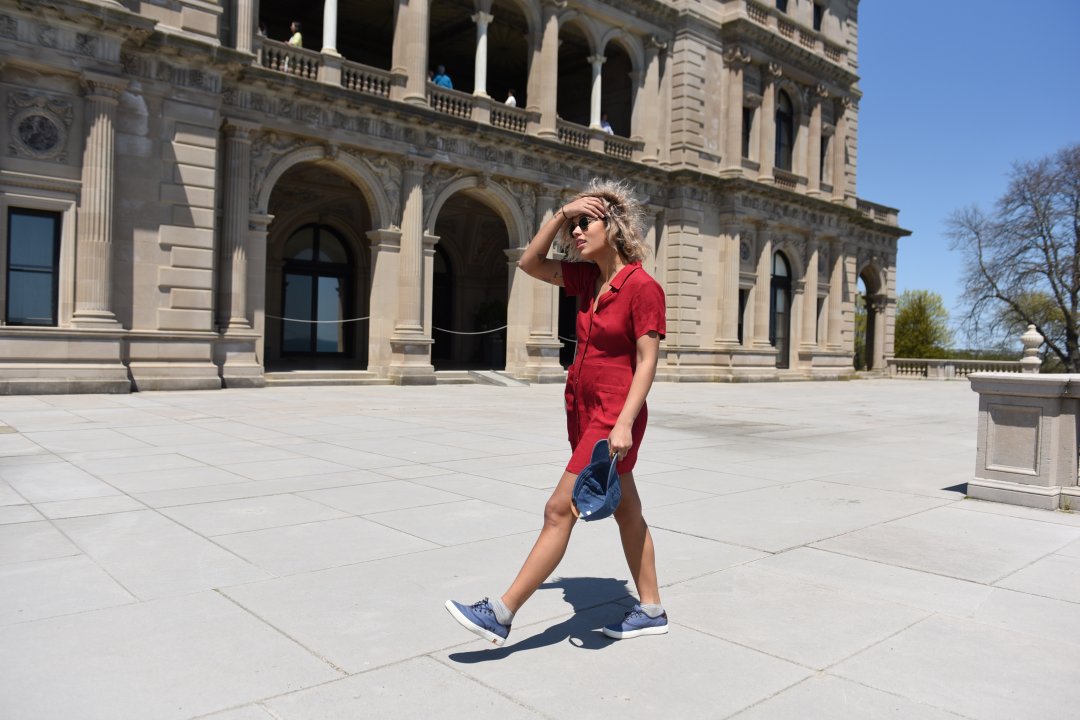 Newport, Rhode Island, here we come! Sometimes, a little city escape is nice once and a while, especially when you're with two of your best friends --- Justin and Anthony --- who don't know the definition of personal space or how to share the aux cord in the car.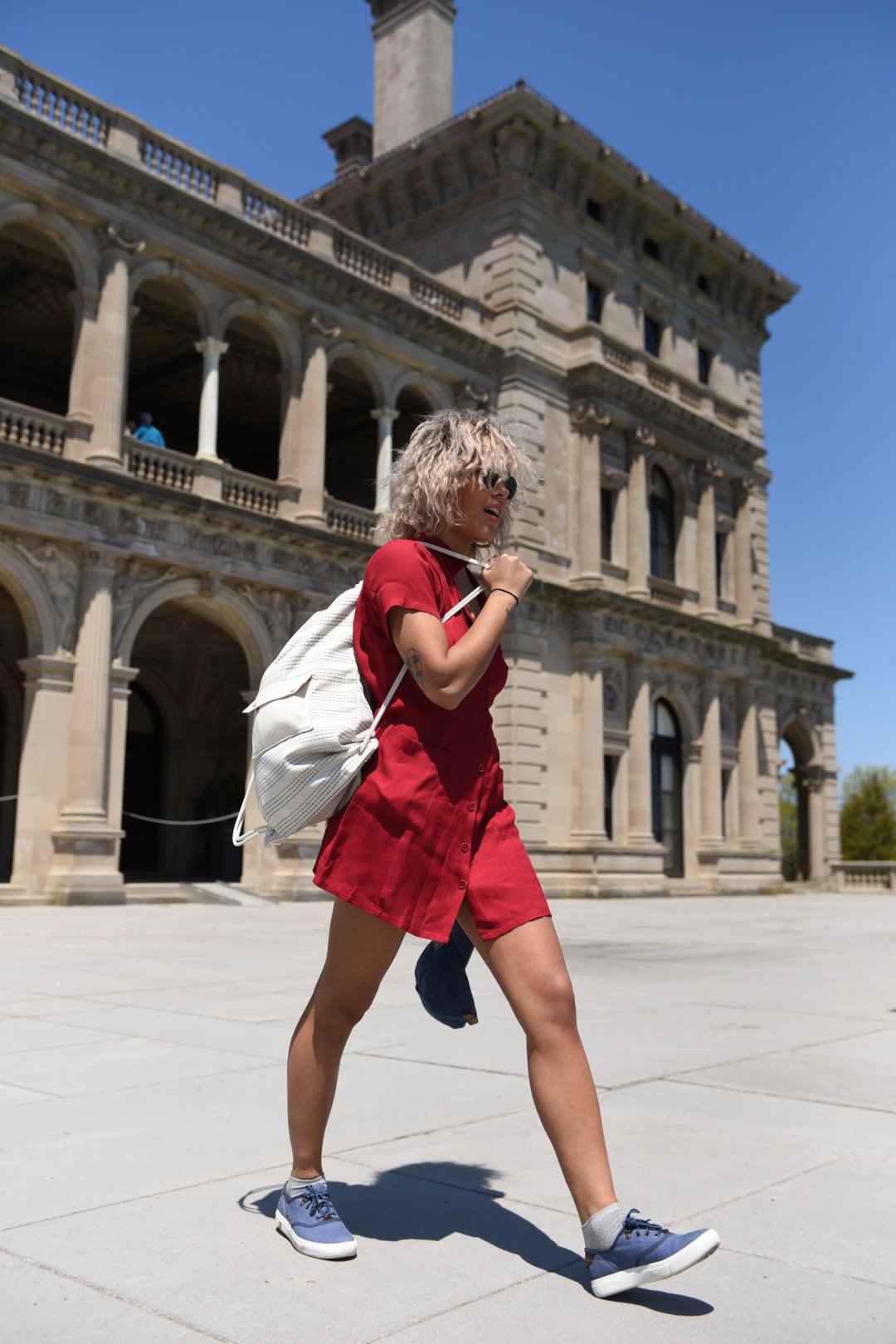 I packed light, something I tend to do, bringing with me easy day-to-night shoes, (perfect for exploring), and packing everything else into my Illustrator Water-Resistant Canvas Cinch Bag, which I basically didn't take off my back the entire trip.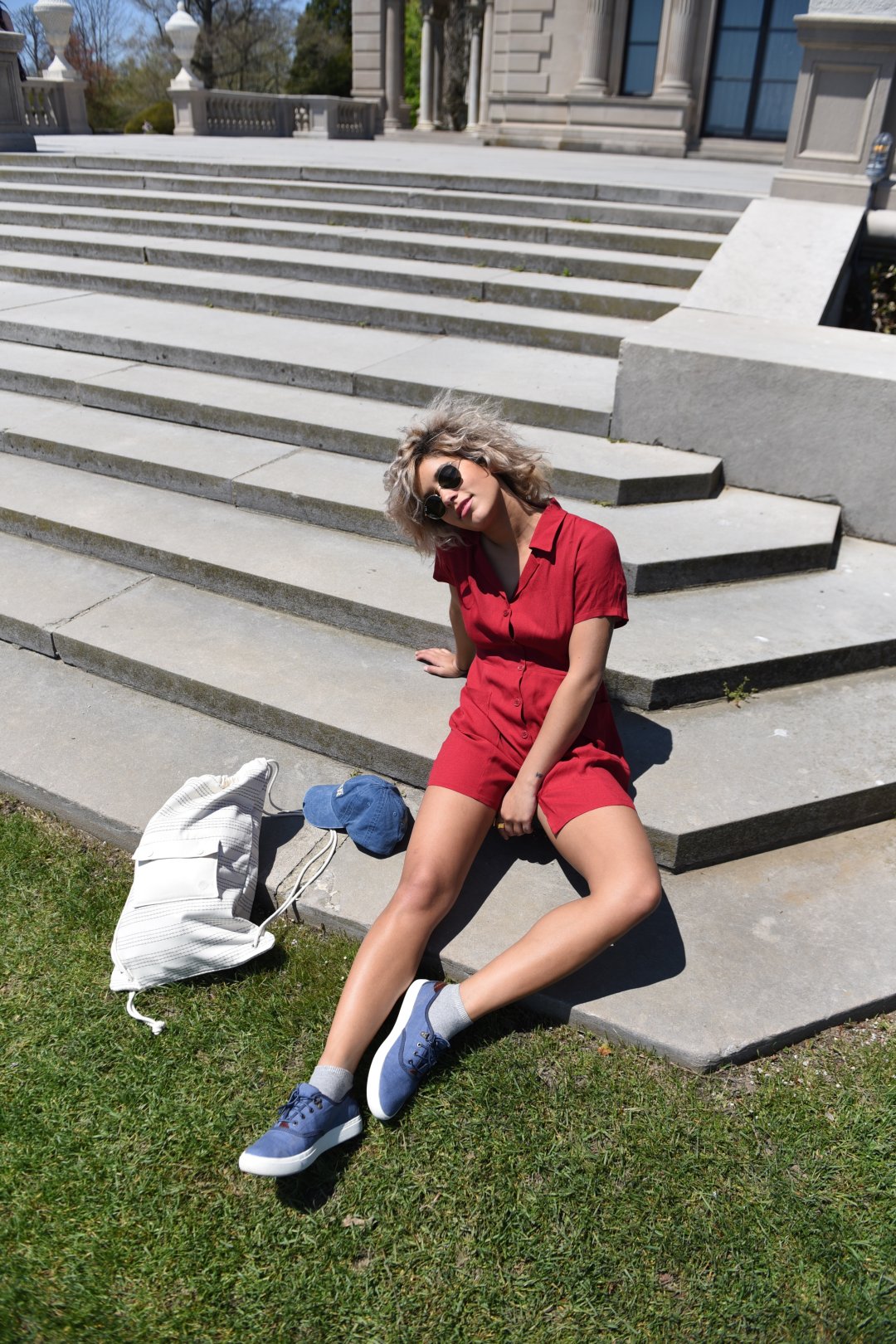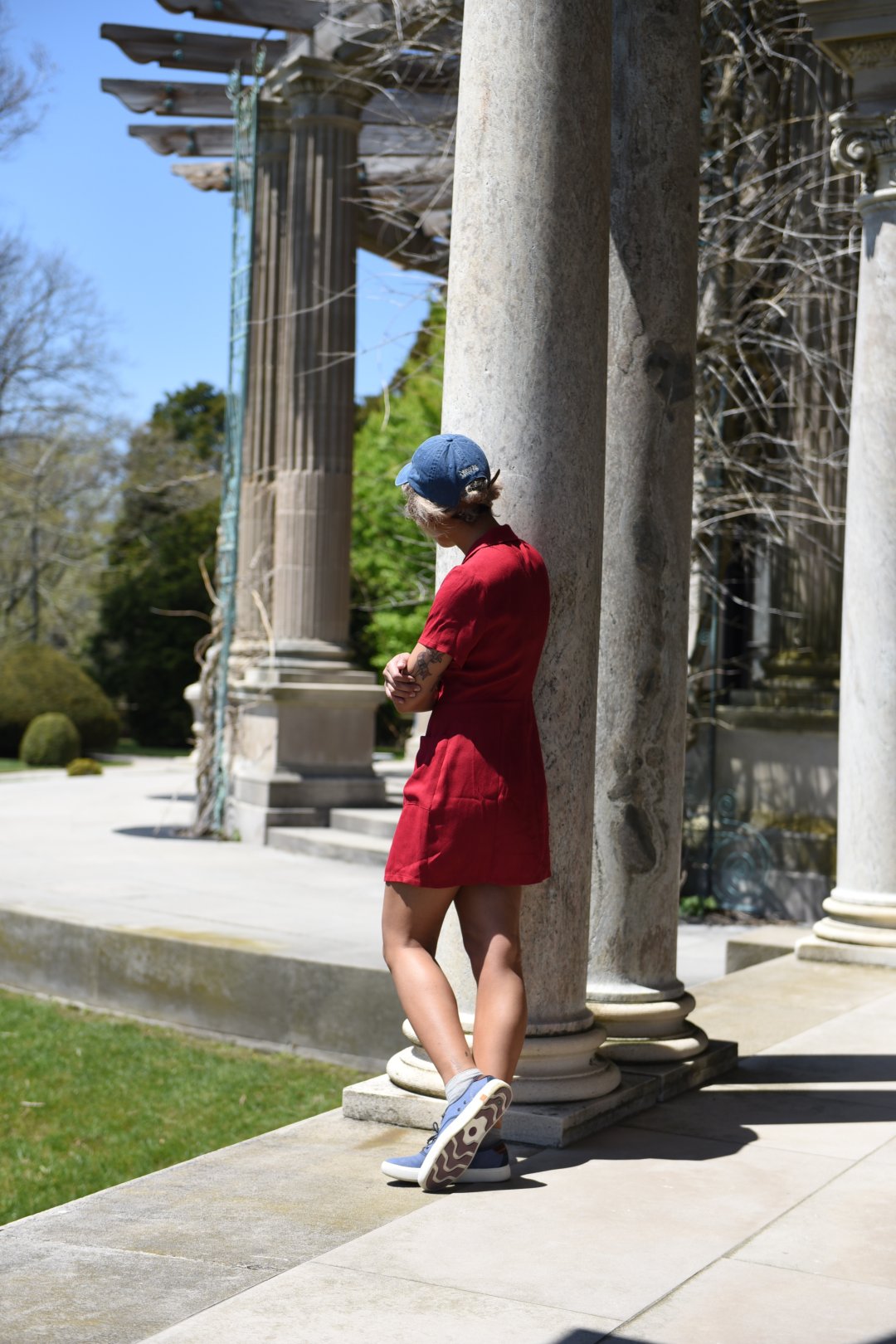 Visiting the Breakers and the Vanderbilt House was my favorite part of the trip. Ever since I was little, I've always been obsessed with anything historical. I've visited countless mansions and castles over the years, and the Vanderbilt House has always been on my bucket list, so happy to check that one off! There are so many beautiful places to see on the East Coast, I guess it's easy to take it for granted.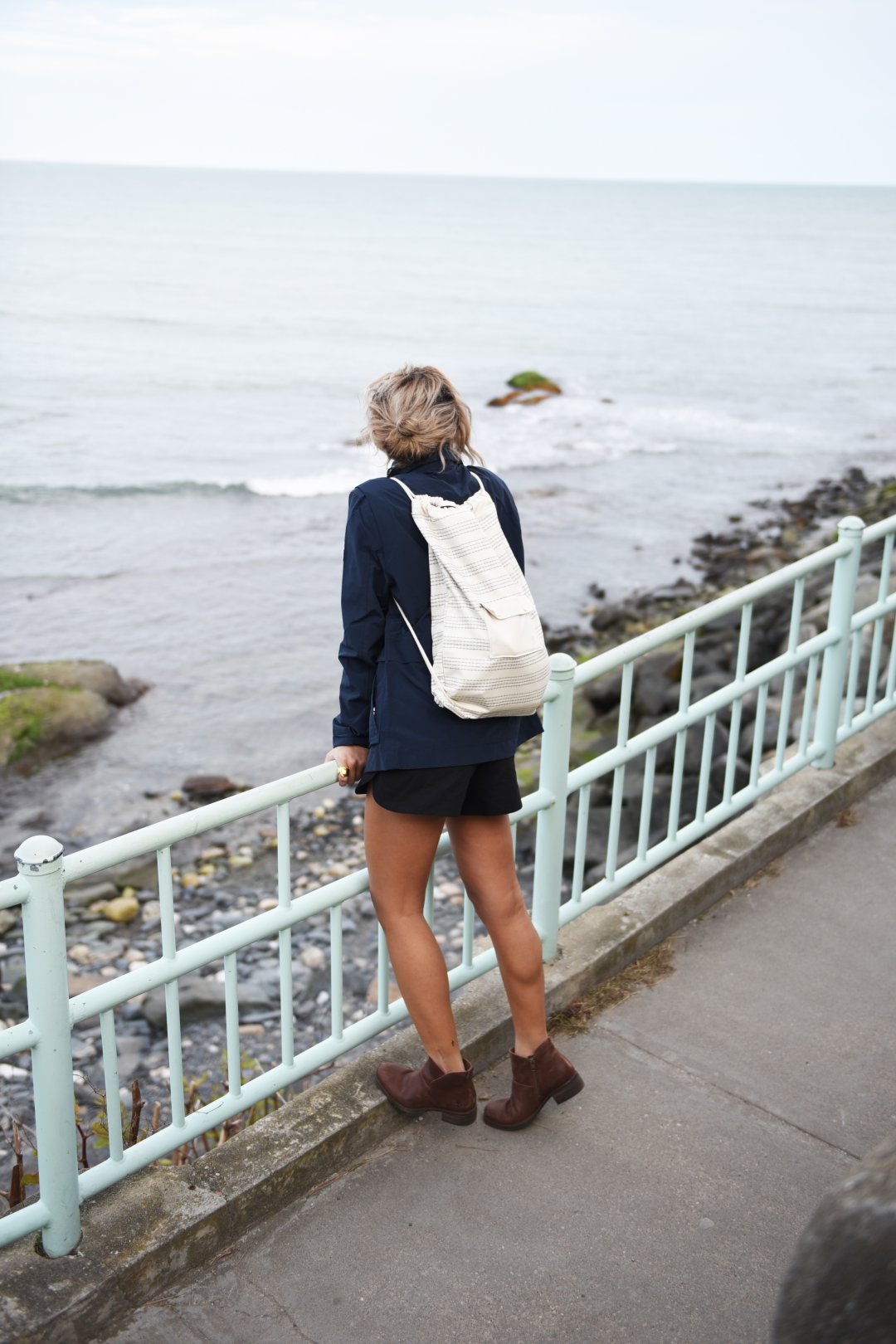 It gets pretty cold at night so later on, I changed and grabbed the Mt. Sunapee Waterproof Cape I'd had stuffed into my Cinch Bag as we checked out the sunset by the lighthouse – it was honestly breathtaking. I'd forgotten what it was to actually explore, and I'm so happy to have partnered with Timberland in taking this road trip and exploring more of the Modern Trail.